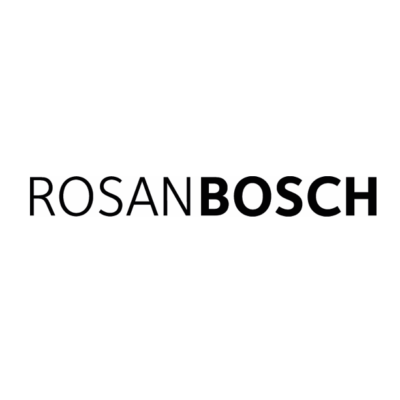 Rosan Bosch Studio is seeking a business developer to join its team in Copenhagen, Denmark.
Rosan Bosch Studio is looking to hire a business developer to bring playful design and learner-centred spaces to learners of all ages everywhere. We work globally with the most ambitious educational clients and organisations.
You will be based in our Copenhagen studio, visit our growing studio in Madrid frequently and travel globally. You are bilingual, fluent in Spanish and English, written and spoken.
Designing for a better world starts at school
We offer a unique and holistic approach to the design of learning spaces. We currently work in Argentina, Belgium, Cyprus, Denmark, Egypt, France, Germany, Mexico, Norway, Peru, Spain, Thailand and Uruguay.
Rosan Bosch Studio works with all aspects of the innovation of learning environments – envisioning future scenarios of learning with clients, involving stakeholders in the process, designing and supervising implementation, and innovating learning practices with educators.
Our new business developer will work closely with Rosan Bosch, our Project Developer and the management.
Your next job:
plan, prepare and submit offers for new projects
plan, prepare and manage pitches and presentations
develop and manage business relations to existing and new clients and partners
initiate and develop new business opportunities
initiate and develop new partnerships with stakeholders in the academic and educational sector
prepare fee proposals, time schedules and project scopes – and assist in contract negotiations
monitor the global market for learning environments; pre-schools, schools, universities, libraries, exhibitions and workspaces
develop and keep marketing material updated
prepare status updates for management
research, pitch and prepare relevant talks for Rosan Bosch and others
represent Rosan Bosch Studio at business meetings and international events
Your profile:
masters level degree in either marketing, business, PR, and/or architecture, design, and/or education with a strong interest in business development
at three plus years' of experience from a similar or related position in a design and/or architecture company
a strong interest in learning and education from a design and a societal perspective
knowledge of procurement processes in the public and private sector
Languages:
fluent in Spanish, written and spoken
fluent in English, written and spoken
basic understanding of German is a plus but not required
basic understanding of Danish or another Nordic language is a plus but not required
Other competences:
proficiency in MS Office (particularly PowerPoint) and Adobe Creative Suite (particularly InDesign)
experience with CRM software is a plus (we use WebCRM)
Personal competences:
self-starter, full of ideas and energy
exceptional collaboration skills
excellent communication skills
international mindset and interest in education and global affairs
flexible approach
completer-finisher with self-discipline and confidence
passionate about design as a tool for change
We offer
As our new business developer, you will be a key member of our dynamic, young and international team. We offer you the opportunity to grow with us and the chance of gaining international experience. Our mission is long-term and ambitious. We want to empower learners.
The position is full-time. The contract will be for one year and a possible permanent position afterwards. You should expect traveling 15 to 25 days a year. The right candidate will ideally start 1 October 2022 or before.
More information about Rosan Bosch Studio, our projects and clients, our team and approach on www.rosanbosch.com.
Apply now
Send your application promptly via the apply for job button below. Write a short application in English and attach your CV and other relevant documents. Subject line must be 'business developer'.
Deadline is 22 August 2022. We will conduct interviews for the position on an ongoing basis.
If you have questions, you are very welcome to contact managing director Farid Fellah on [email protected] or project developer Lucia Rodriguez Bandini on [email protected] or +45 3379 1939.
Applications have closed.