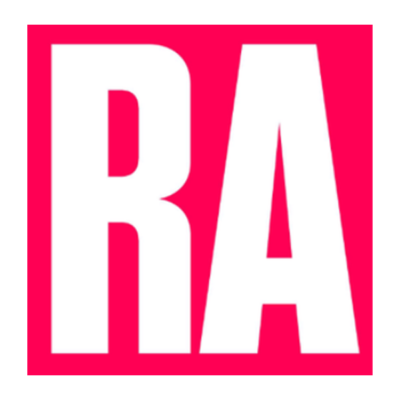 Royal Academy of Arts is looking for a build manager to join its team in London.
Department: estates, corporate services
Reports to: head of surveying
Salary: £40,000-£44,000 per annum, depending on experience
Contract: maternity cover, full time (40 hours, including lunch break)
Location: Piccadilly, London
About us
For 250 years, the Royal Academy of Arts has been run by leading artists and architects, and nurturing the next generation in the RA Schools. Our Collection tells their story, and our compelling programme of exhibitions and free displays invite our visitors to experience art and architecture from all over the world.
Through our employee training and development we aim to cultivate a safe space for every member of our staff. Our employee networks, equity and diversity groups, and our employee council are just a few examples of how we encourage all our colleagues to use their voice and their experience to influence the work we do.
The RA is exceptional because of its people. The institution's independence has always promoted innovation and this can be found in all our work: from those working hard to bring our public programme to life, to those who work behind the scenes to further our impact.
The role and who we are looking for
The Build Manager supports the delivery of the Academy's Exhibitions programme and manages a series of CAPEX building projects across the Academy. This entails managing exhibition contractors and builds within our galleries, advising on and facilitating large sculpture installations by modern and contemporary artists and carrying out small building works within our Grade II* listed buildings.
You will possess demonstrable experience of managing small building projects in a museum and gallery setting, including exhibition builds and of working with artists and architects and can demonstrate a collaborative working style with a wide range of external stakeholders. An expert project manager currently working in the arts, you will have proven project management skills and balance technical flair with an aesthetic eye. You will be adept at assessing differing and, at times, competing, requirements in an astute and measured manner and proposing appropriate solutions. Well-organised and unflappable, you will have the ability to work on a number of projects simultaneously, remain unfazed by unforeseen issues that may arise in the course of builds and achieve your projects within tight deadlines.
Why join us?
You will join a team who are passionate about what they do and where they work. We put people first in the decisions we make and listen to your views before acting. We also offer a variety of benefits (some of which are pretty unique to us!)
agile working policy (for full-time roles working from home up to two days a week where the role permits)
enhanced holiday (with extended Christmas leave)
enhanced pension scheme
employee council and employee network groups
access to all RA exhibitions and access to exhibitions with our reciprocal partners
employee assistance programme
discount in RA café's and shops
Give as You Earn scheme to donate to a charity of your choice
Cycle to Work scheme
employee choir, life drawing classes and other employee clubs from running to knitting
How to apply
To apply for this position, candidates must complete the application form. For further information about this role, and to find our application form, please click this link.
The Royal Academy of Arts promotes inclusion and diversity and welcomes applications from everyone. If you have any requirement in respect of the recruitment or interview process, please mention this in your application.
Due to volume of applications if you have not heard anything within 10 days after advert closure, please assume that your application has been unsuccessful on this occasion.
£40,000 - £49,999
Applications have closed.