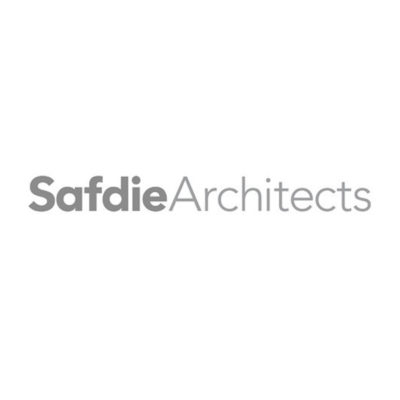 Safdie Architects is seeking an engaging and ambitious director of marketing to join its office in Boston. 
Safdie Architects is looking for a director of marketing with an entrepreneurial attitude, an exceptional sense of style, a passion for excellence, and hands-on willingness to do what it takes to get things done. Your mission will be to foster the strategic growth of the firm's portfolio by improving and elevating  the firm's approach and capabilities to research, qualify, pursue, and win world-class opportunities and commissions.
Key relationships
You will work directly with the principals and key leaders of the Safdie Architects practice, including principals specifically involved with business development.
In addition, you will partner with the director of communications and other members of the marketing team — as well as the firm's outside media-relations consultant — to create an 'energy grid' focused on marketing and positioning.
Scope
You will craft strategies and provide active support to:
enhance the brand equity of Safdie Architects, creating impact through higher visibility

identify, build, and maintain new business and advocacy relationships to expand the firm's reach

assess potential leads, evaluate project feasibility, and lead the proposal and qualifications processes — demonstrating good judgment throughout

shape compelling narratives and collateral that convey the firm's distinctive vision, methodology, and relevance to prospective clients and critical stakeholders

find new ways to connect with decision-makers and those who influence decisions on development of significant, high-potential projects within the global built environment

build and sustain momentum, keeping an eye on the big picture while managing details, and inspiring collaboration and performance to get things done
Criteria
professional background with strong general marketing and communications experience, as well as a keen aptitude, motivation, and insights related to development of client opportunities

the ability to write convincingly, edit critically, and demonstrate commitment and integrity, as well as passion and enthusiasm for your work

experience in architecture and/or design; experience with an award-winning, international 'signature' practice is preferred

excellent planning, organization, and communication skills, with the ability to convey complex concepts through written and visual methods

fluency in English – spoken and written; fluency in other languages is a plus

an open, collegial, and flexible approach to working with others, with the confidence and self-discipline to succeed in a creative and dynamic environment

an interest in and appreciation for new ways of working across a digital platform

all applicants must currently have authorization to work within the United States
If you meet these criteria, then Safdie Architects welcomes the opportunity to meet you.
How to apply
Qualified candidates should submit a cover letter, resume, and work samples in PDF format to marketing@msafdie.com
For more information, contact marketing@msafdie.com
Applications have closed.