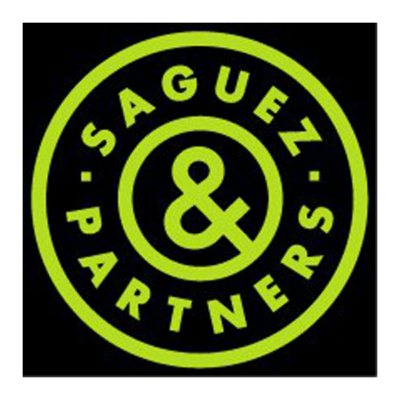 Saguez & Partners is looking for a designer workplace to join its team in Saint Ouen, Paris. 
Design isn't just for show!®
Saguez & Partners is an internationally acclaimed, independently owned and minded design and branding agency, founded in 1998. We're looking for someone who's got the confidence and creativity required to be on the frontlines of future work places design.
As a design project manager, your task will be to design innovative and lifestyle workplaces in France or abroad (coworking spaces, offices, furniture design…)
Based in Saguez&Partners headquarters, and integrated in the « workstyle » team (23 people), you'll be directly managed by a creative director, and will collaborate with other designers and account managers
What we're looking for?
fun, creative, collaborative, and isn't afraid to think-outside-of-the-box individual
bachelor's or master's degree in architecture, interior design
curious with a strong knowledge in interior design, materials, furniture dealers, equipment suppliers
keeping and organising notes from team and client meetings
procient in the use of SketchUp, SketchUp V-Ray, Adobe Creative Suite, AutoCAD and other 3d softwares skills are a plus
a team player with positive attitude, especially in challenging situations
developing construction documents for review by creative directors
keeping and organizing notes from team and client meetings
strong graphic, organization, and communication skills are essential
willing and able to tackle the unexpected and unknown
French language spoken is required, English is a plus
Contract
Permanent contract, asap,  workplace : The Design place in Saint-Ouen Experience: 5-7 ans, salary: according to experience
Contact
Where ? To the Manufacture Design, 6 rue de l'Hippodrome 93400 à Saint-Ouen.
How to come ? Métro 13, Mairie de Saint-Ouen, Exit 2.
Submit your resume and your cover letter using the 'apply' link below.
www.saguez-and-partners.com/en
Applications have closed.