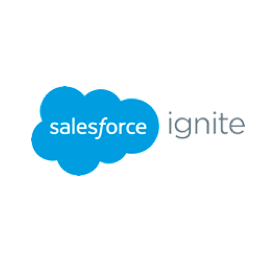 Salesforce is looking for a strategic designer to join its team in London.
Do you want to help the world's largest companies solve some of their most interesting and difficult challenges?
Do you want to be part of building our design team that's passionate about experimentation and creative problem-solving?
That's what we do, and we're looking for the best talent to help us.
Introduction
Ignite is a customer-facing innovation team within Salesforce that provides a unique form of creative advisory service to Salesforce's top customers, blending capabilities in design, research and strategy. We help the C-suites of the world's biggest brands recognise and interpret forces of change in their market and work with them to plot a course towards a more robust digital future through human-centred design.
As a strategic designer, you'll collaborate with researchers, strategists, and fellow designers to solve problems for Salesforce's largest customers through cutting-edge, insight-based prototypes and compelling, immersive storytelling. You'll be involved in all aspects of a project across various industries, from user research and prototyping to creating design-driven experiences that help companies envision their future. We're looking for someone who can create exceptional user-centred artefacts and experiences that inspire others with the value of design.
In your heart, you're a maker, with less emphasis on talking and more focus on doing.
If you're interested in:
projects and teammates that push you to grow by challenging your assumptions, skills, and knowledge
working on cross-disciplinary teams (design, strategy, research, technology)
learning about new industries, technologies and trends on every project
experimenting and prototyping with new technology to bring ideas to life in new ways
honing visual and immersive storytelling skills to create engagement and conviction for customers
using design to catalyse change at the executive and C-suite level
Then we'd like to hear from you.
Primary responsibilities:
apply a native sense of user-experience, aesthetics, creative problem solving and originality to generate forward-looking design directions that inspire the broader team and customer
articulate and deliver compelling narratives on the value and the logic of design choices to support the vision in a way that is convincing to internal and external stakeholders
demonstrate expertise in product design, UI/UX, storytelling, branding, or other specialised skills that bring complex solutions to life creatively
apply design to the innovation process to guide and influence research and strategy, from experience and category analysis to user research, breaking down products, experiences, categories, and trends to draw out insights
help facilitate complex work sessions for C-suite executives and cross-functional teams
frame new opportunities and concepts that deliver value to customers and end-users, balancing constraints and knit together holistic visions of future customer success
build strong relationships with diverse internal stakeholders to bring the full Salesforce ecosystem together for maximum customer success, creating enduring relationships that advance personal and ignite success
Experience and qualifications
In addition to the competencies necessary to fulfil the responsibilities above, the following experience and qualifications are sought:
five-plus years' experience leading user-centred design activities, e.g. product design, user research, information architecture, and UI/UX design
three-plus years' cross-cultural and international working experience and appetite for more
excellent communication skills, written and spoken, in English
passionate curiosity regarding emerging trends in innovation, business strategy, and the challenges of transforming large enterprises, and enthusiasm for using the design process to make businesses more meaningful and relevant
a professional portfolio demonstrating creative problem solving and an eye for world-class visual design
applying emerging and proven design-led and user-centred techniques with large enterprise companies and clients
experience conducting or participating in user-centred research, generating actionable insights that can inform the design process
self-motivated, a good communicator and able to balance quality deliverables with tight deadlines
comfortable dealing with ambiguity, and helping other team members through it, and enthusiastic about working in a culture of critique and iteration with all team members
entrepreneurial bias for action with the ability to resolve problems with limited resources and input
Additional preferred experience and qualifications:
hand-sketching and storyboarding
experience designing for mobile apps, web, accessibility and analytics
skill and experience in physical prototyping
an advanced degree in a relevant field
experience in articulating the value of design through teaching, publishing, speaking etc.
This job is based in London with occasional global travel.
Next steps
A job description is never the full picture so please reach out to our recruiting team and let's have a conversation. We're excited to meet you.
Please submit applications using the 'apply' link below.
Applications have closed.