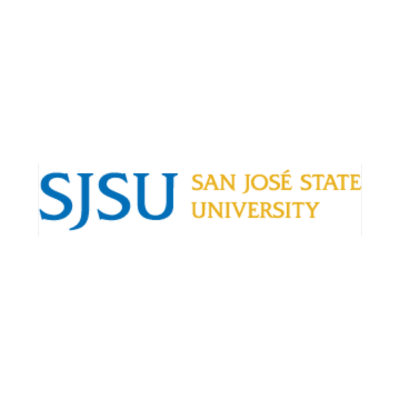 San Jose State University is seeking an assistant professor for Sustainable Futures: Communication Design to join its team in San José, USA.
Job no.: 523632
Location: San José State University, San José, California, USA
Compensation: commensurate with qualifications, experience and rank as established by the CSU Salary Schedule. See benefits summary for details about the CSU's excellent employment benefits.
Anticipated salary range: $85,000 – $90,000 annually
Target start date: 17 August 2023
Application deadline: 28 February 2023 (applications accepted until position is filled or closed)
Sustainable Futures: Communication Design
The Department of Design invites applications for a full-time, tenure-track faculty position to direct the Bachelor of Arts Design Studies Program (BADS). The ideal candidate will be able to operate within the theme of 'Sustainable Futures: Communication Design'. The appointment will be made at the level of assistant professor. The anticipated start date is 1 August 2023.
BADS, launched in 2019 as a liberal arts degree, allows students to curate an educational experience that spans animation, graphics, industrial, interaction and interior design. The program graduated 500 students in the spring of 2020, however, it needs direction and focus. We wish to hire a designer to develop a curriculum that will address ways that design can be characterized and practiced through creative, sustainable and accessible technological experimentation and will prepare students for future challenges that no longer conform to the boundaries of traditional and siloed design disciplines. We live in the anthropocene, an era of human change that has caused climate change, rapidly changing media systems, migratory populations and pandemia. The convergence of design and bootstrap technologies can offer unique insight and skills on how to navigate these complex conditions within our society and in California specifically. Successful candidates will be dedicated to design research, scholarship and creative activities that leverage multidisciplinary collaborations, creative computation and digital tools to create new approaches and impact. These might include but are not limited to design as an interface to information, the creation of intelligent design tools, speculative and creative computation, data-rich installations, critical approaches to machine learning and artificial intelligence. We are interested in new modes of design practice and new approaches to the social, cultural and ethical aspects of design, which will benefit our students from our commitment to diversity, equity and inclusion.
This new faculty member's academic assignment will include the creation of a clear path(s) for students enrolled in the BADS program, 90% of whom are currently focused on the area of graphic and communication design. The candidate will share student advising, curriculum development for BADS, and student assessment responsibilities. The candidate is expected to bring new ideas and suggestions for developing cross-disciplinary foundation skills and broad knowledge in interdisciplinary design practices for the future of the BADS program. The candidate may also be involved in the forthcoming Master of Design (MDes) program.
For a complete job description and to apply click here.
Equal employment statement
SJSU is an equal opportunity affirmative action employer. We consider qualified applicants for employment without regard to race, color, religion, national origin, age, gender, gender identity/expression, sexual orientation, genetic information, medical condition, marital status, veteran status, or disability.
It is the policy of SJSU to provide reasonable accommodations for applicants with disabilities who self-disclose.
Salary: $75,000 - $99,999
Applications have closed.