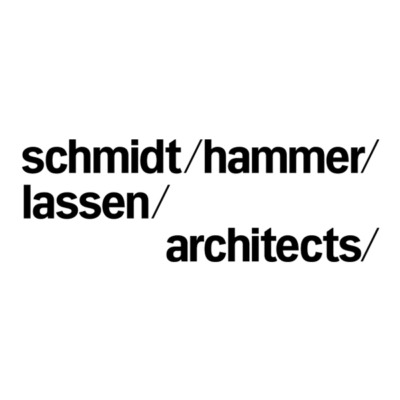 Schmidt Hammer Lassen has an opportunity for an industrial design intern to join its team in Copenhagen, Denmark.
Role: industrial design intern/fall 2020
Application due: as soon as possible
Are you our new industrial design intern?
Are you interested in working on innovative products for the built environment with a focus on sustainability and the circular- economy? Do you want to be part of a team with talented designers and architects who focus on challenging existing methods of production and consumption? At Schmidt Hammer Lassen Architects, we are developing new products with world-leaders in sustainable production. Our focus is on designing for the architectural built environment, using research to inform the design of real products that make a positive impact.
Schmidt Hammer Lassen Architects is an award-winning firm headquartered in Copenhagen. At Schmidt Hammer Lassen we value teamwork and operate in a focused, yet informal work environment. We believe in the agency of design to create change that shapes the lives of people and organisations.
You will get to:
be a part of developing projects that address emerging environmental and architectural concerns such as climate change resilience, the changing nature of work, circular-economy, human health, resource conservation etc.
work together with skilled, experienced architects, industrial designers and manufacturers
expand your skills and discover new ways of working in the fields, design for manufacture, computational design, prototyping in our fabrication lab, renders, sustainability metrics, Life-cycle-analysis etc.
participate in an exciting learning program where our studios' experts and leaders will introduce you to the most important areas within design and building technology.
be teamed up with an experienced colleague, who will mentor you and give you feedback on your work
get a strong foundation for your education and a future career in the architecture and design industry
We expect that you are:
currently studying architecture, engineering or design – as this internship is only for students still enrolled in school or students on an Erasmus+ Programme
capable of learning quickly, able to think creatively and critically, dedicated, eager to learn and ready to take on some exciting challenges
We are looking for the following skills:
ability to work in a 3D design program e.g. Rhino, Fusion 360, Inventor, Solidworks or similar
ability to research and present in a graphically proficient way
ability to think through the process of manufacturing or production in the creation of design ideas, i.e. propose how your design ideas idea might be made
We can offer you:
a chance to deliver really social and environmental impact,
the opportunity to develop relationships directly with clients and manufacturers
an opportunity to get hands-on experience with relevant processes and practices inside and outside the studio
a position as an equal and professional member of diverse teams
a challenging and supportive environment where you can develop both technical and social skills
to be a part of educational and social events including the monthly intern-produced Friday Bar
financial support throughout the internship in accordance with Danish law
When and how
The internship is for the autumn (fall) semester 2020 – approximately from August to January – With the possibility of an extension.
If you think this internship sounds interesting and is the right opportunity for you, apply online. It is the only way.
We will continuously have interviews for the position, so get your CV and portfolio ready and then click 'apply'. It is important that you submit a portfolio less than 10 MB. The interviews will be held on a continuous basis.
Note
Only architectural, engineering or design students who are currently studying are eligible for the internship program. If you already graduated, feel free to send us your unsolicited application see here.
About Schmidt Hammer Lassen
With 30 years of experience, Schmidt Hammer Lassen Architects is one of Scandinavia's most recognised and award-winning architectural practices.
Working out of studios located in Copenhagen, Aarhus and Shanghai, we provide skilled architectural services all over the world, with a distinguished track record as designers of international high-profile architecture. We are deeply committed to the Nordic architectural traditions based on democracy, welfare, aesthetics, light, sustainability and social responsibility. In 2018, Schmidt Hammer Lassen Architects became part of global architecture and design firm Perkins and Will.
Contact
Enlai Hooi
Design manager
Email: eho@shl.dk
Tel: +45 78 74 48 68
This position has been filled.