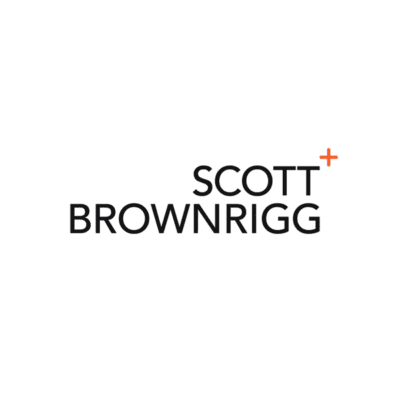 Scott Brownrigg is looking for a bid coordinator to join its offices in London/Guildford, UK.
Scott Brownrigg is a global design leader ranked within the UK Top 10 and within the Global Top 100 of architectural practices. With our head office in London, we have studios across the UK and internationally in New York, Singapore and Amsterdam.
We have an exciting opportunity for a bid coordinator based in our Covent Garden/Guildford studio. You will support our expanding teams globally in London, New York, Singapore, Edinburgh, Cardiff and Amsterdam. You will have excellent communication skills with an energetic approach and the ability to work autonomously. An excellent knowledge of InDesign coupled with an ability to manage and prioritise effectively are essential for the role.
Bid coordinator
Your role:
manage and coordinate the production of professional bids, submissions and RFP's in liaison with the bid manager, director/associate lead, technical specialists and others where relevant
select appropriate bids in line with company and specific sector business plan criteria
arrange and chair bid kick-off meetings to determine a bid/no bid decision
work alongside and in partnership with the bid manager and graphics
coordinator, complementing and supporting each other to ensure smooth delivery of the bid strategy
work closely with the global development team on internationally focused
opportunities
work closely with the transport and education teams on public sector and
infrastructure opportunities
gain feedback on all bids – successful/unsuccessful, interrogate bid results and run post-completion bid reviews with the bid manager to ensure continuous improvement of bid responses and high level of successful conversion/work won
manage project information recorded in our CRM System (Union Square) by
liaising and working with the project teams to cleanse, update and populate project metrics
Your skills and experience 
You will:
be confident in evaluating the merits/demerits of progressing with each new business opportunity and influencing the bid/no bid decision
have the ability to "dissect" a bid and identify the client's key requirements
offer ideas and suggestions to enhance the bid processes and win rates
ideally have experience of working in a similar professional practice environment, preferably within the construction industry
possess the ability to coordinate people effectively and efficiently
be competent with use of graphics and IT systems, in particular excellent working knowledge of InDesign, Adobe, PowerPoint and Photoshop
Your personal qualities
You will:
have excellent interpersonal and communication skills
be highly organised and efficient with keen attention to detail
have the ability to develop leadership skills and motivate others
possess excellent literacy, writing and editing skills
have a professional and positive approach
About our culture
Our people are the foundation of our culture: tightly knit and incredibly welcoming. We nurture our staff and encourage their creative and entrepreneurial spirit. We set high standards for ourselves and our teams work collaboratively to achieve the best, and have the determination and drive to do things better. We like to push ourselves, creatively, in business and as a team. We listen and explore every angle with our clients so that we make the creative journey an enjoyable one for all.
To apply please submit your CV with a covering letter indicating your availability, salary expectations and reason for applying using the 'apply' link below.
Closing date for application will be 8 February 2019.
Applicants must be eligible to work in the UK. Scott Brownrigg is an equal opportunities employer.
We do not require the assistance of agencies at this time.
Applications have closed.