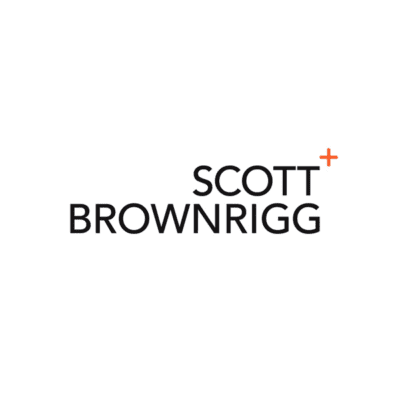 Scott Brownrigg is seeking a bid coordinator to join its team in London.
Our people are the foundation of our culture: tightly knit and incredibly welcoming. We nurture our staff and encourage their creative and entrepreneurial spirit. We set high standards for ourselves and our teams work collaboratively to achieve the best, and have the determination and drive to do things better. We like to push ourselves, creatively, in business and as a team.
We listen and explore every angle with our clients so that we make the creative journey an enjoyable one for all and we'd like you to join our team.
Role: bid coordinator (full time or part-time)
Scott Brownrigg is a global design leader, ranked 11th within the UK and within the Global Top 100 of architectural practices. With our head office in London, we have studios across the UK and internationally in New York, Singapore and Amsterdam.
We have an exciting opportunity for a proactive bid coordinator who will support our teams globally in London, New York, Singapore, Edinburgh, Cardiff and Amsterdam. You will have excellent communication skills with an energetic approach and the ability to work autonomously. An excellent knowledge of InDesign coupled with an ability to manage and prioritise effectively are essential for the role.
Working closely with our head of bid management you will be responsible for the smooth delivery of the global bid process at Scott Brownrigg, ensuring the practice delivers highly competitive, concise and compelling responses to public and private sector bids and RFP's. You will be responsible for receiving, assessing and evaluating bid notices and opportunities, making appropriate recommendations in liaison with the head of bid management and sector leads. You will also seek out UK and international business opportunities via bid portals across the practice and assist in the delivery of the business development strategy. You will be tracking bids and providing regular feedback on any successes and advising on how the processes can be further refined.
Skills, knowledge and experience required:
confident in evaluating the merits/demerits of progressing with each new business opportunity and influencing the bid/no bid decision
able to identify the client's key requirements
offer ideas and suggestions to enhance the bid processes and win rates
excellent literacy skills and attention to detail
competent with the use of graphics and IT systems, in particular excellent working knowledge of InDesign, Adobe, PowerPoint and Photoshop
highly computer literate, skilled in Microsoft Office, Adobe Suite
skilled presenter both verbally and visually
ability to work within a team effectively and deliver tight deadlines on time
ability to cope with change e.g. to brief, programme or role
ability to liaise with other disciplines/team members
This role would suit someone with proven experience in a similar professional practice environment. Architecture, construction or creative industry experience would be an advantage.
Candidates must be confident communicators verbal and written, skilled and experienced at developing relationships with directors and teams across the organisation, and able to coordinate people efficiently.
The practice offers a dynamic, friendly working environment and great career development opportunities as well as a comprehensive benefits package.
For a detailed job specification and further information on Scott Brownrigg please see our careers page. To apply, please submit your CV with a covering
letter indicating your availability, salary expectations, preferred working days and reason for applying.
We welcome both full time and part-time applications.
Applicants must be eligible to work in the UK.
Closing date for application is 15 February 2021.
Our diversity is our strength. We celebrate our differences and we come together to listen, explore and create. We want to nurture talent regardless of background and location. We particularly encourage applicants from communities under-represented in the profession.
We do not require the assistance of agencies at this time.
Applications have closed.