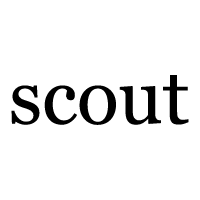 Scout is hiring an architectural designer to join its team in Philadelphia, USA.
Job type: full-time
Start date: August/September 2022
About Scout
Scout is an interdisciplinary design and development practice focussed on projects that consider thoughtful design, meaningful community space, and oftentimes non-traditional tenancy.  Oftentimes these are transformative projects of historic and challenging buildings  – such as the redevelopment of the historic Bok building (www.bokbuilding.com) in South Philadelphia (a project that is currently on the longlist for a 2022 Dezeen Architecture Award in the Rebirth Category!). Our next project explores the redevelopment of the Cranston Street Armory in Providence, Rhode Island into a facility for recreation, small business and community services. This mixed­-use development is unlike anything undertaken to date in the region and as it is in its early stages of development, the role provides a unique opportunity for an ambitious and talented individual to contribute to a critical early stage of the project. We are also working on the conversion of a manufacturing facility into a mixed use job training facility. Outside of long-term development projects, we also stay engaged in temporal design-build pieces such as site-specific commissions for the 2022 PHS Flower Show.
Summary
Scout is seeking a full time architect/designer starting in August 2022 to work as part of the design team. The role will focus initially on overseeing the design vision for the reuse of the Cranston Street Armory and managing various collaborators, creatives, and other architects through the development process. This position requires an enthusiastic, detail­ oriented candidate who is interested in working with existing structures and can think about the very large scale and the small scale at the same time. The person will have strong design and visual communication skills and be able to communicate design concepts to a variety of different audiences. This role will range in workflow from confirming site conditions, creating test-fits, drawing from precedent research, leading design concepts through to delivery, cataloging project work, managing way-finding design and commissioning site-specific installations. The ideal candidate has a degree in Architecture with an interest in innovative historic preservation and a minimum of 3 years work experience in the field of architecture or design.
Successful candidates will have a relevant background in architecture, applicable skills (including 3D and 2D drawing and drafting) and an enthusiasm for Scout's work. We're looking for engaged thinkers with diverse skill­ sets, who will bring creativity, experience and enthusiasm to our small and dedicated team.
Essential functions:
to develop, commission, and design renderings, collages and materials to communicate design vision
to lead design projects in the production and amendment of drawings (including test-fits, site measurements and scenario testing)
to oversee design workshops and charrettes with creatives, community members and collaborators for what is possible within the physical space
to manage design installations and site-specific design build projects as required
general tasks as needed
Requirements:
applicant must have strong skills in visual communication
positive, confident, can-do attitude
experienced in Adobe CreativeSuite  and CAD software (preferably Vectorworks) with exceptional graphic presentation, hand drawing and design skills
working knowledge of 3D drawing software ie SketchUp or Rhino
strong analytical skills and strategic design thinking
excellent communication skills – professional English, written and verbal
a highly professional demeanour with strong attention to detail
a self­ motivated and proactive individual
must be able to conduct site visits and verify site conditions on construction sites (able to stand for five plus hours)
degree in architecture (preference will be given to those with a master's degree and three years' of professional experience)
Benefits
Benefits include health, vision and dental insurance (+50 per cent partner coverage), paid maternity and paternity leave, life insurance, 10 federally recognized holidays plus 20 personal holiday days per annum.
As a company and community, scout embraces and celebrates diverse cultures, perspectives, backgrounds and opinions. Scout is an equal opportunity employer and does not discriminate against any applicants or employees based on race, color, gender, religion, physical ability, age, nation of origin, sexual orientations, gender identity or expression or veteran status.
$75,000 - $99,999
Applications have closed.