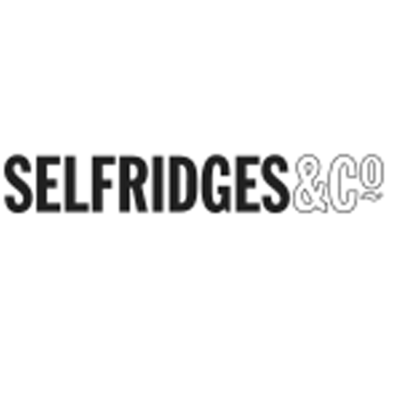 Selfridges is hiring a windows visualiser to join its team in London.
Job introduction
Are you looking for a new challenge that gives you the chance to be part of the creative team behind our unique and iconic window displays at Selfridges?
Looking for a company that wants to help further your career in creative, as well as provide you with an exciting, inspiring and fun place to work?
If the answer to all of these questions is 'yes' then you're just the kind of person we're looking for!
Role responsibility
As our windows visualiser, you will be a key member of the team behind our unique and iconic window displays at Selfridges. You will play a vital role in the creative driving force within the windows team and wider creative department bringing concepts to life through exceptional 3D renders across windows, in-store sites and cornershop spaces.
Role responsibilities:
you will plan and produce exceptional visuals across all stores which assists in concept development and promoting our brand positioning, vision, and purpose to provide our customers with extraordinary experience
create visuals for Selfridges creative spaces including windows, VM sites and atrium spaces
produce and maintain catalogue of 3D files for these spaces
strong creative understanding
responsible for 3D visuals for windows
liaise with the windows designer to receive and understand briefs
liaise with the regional teams to develop their window schemes
support with corner shop window visuals when needed
present and translate ideas/concepts into considered, well composed visuals, with a clear and simple message
produce realistic images from a variety of sources
be able to manage own time effectively and prioritise tasks
strong communication skills to manage expectations around visual timings
be able to improvise and make visual decisions independently
The ideal candidate
Qualifications/training:
graphic design
interior design
architecture
3D design
experience
three to four years' experience in a 3D design role
Technical skills:
Adobe software including Photoshop, Illustrator, and Indesign
Cinema 4D – this is our core programme
both PC and Mac literate
able to work effectively and manage databases and own storage system
Personal attributes/behavioural skills:
approaches all tasks with an energetic and enthusiastic attitude
adaptable and able to address design feedback objectively and quickly
good communicator – able to manage and co-ordinate the expectations
offers up quick thinking to solve problems
is a good listener/can translate a create brief into a clear list of deliverables
conscientious
learns from their mistakes and applies those learns to the next task
establishes positive working relationships with both team and other key team members
approaches team tasks with a positive attitude
proactive
awareness of and adherence to deadlines
About the Company
Our creative spirit 
We are more than a shop. We are a social space where culture and commerce collide to release an energy that we call the Selfridges spirit. We are here to make our world brighter, and everyone is welcome.
Our awards cabinet
We're not ones to brag, but since you asked, Selfridges has won the award for The World's Best Department Store an unprecedented four times at the IGDS awards, with an additional award for the Best Sustainability Campaign. We were also recognised as a 'Best 25 Big Company to Work For 2020' as awarded by The Sunday Times.
Our future
Since 1909 we have been at the forefront of retail and today our stores in London, Manchester and Birmingham – alongside selfridges.com and the Selfridges App – continue to redefine the way we shop and socialise. As a Selfridges team member, you will learn what it takes to consistently drive innovation, success and amazing customer experiences.
Everyone is welcome
We are committed to a diverse and inclusive working culture, and we see this as key to our success and our working culture. Here at Selfridges, everyone is welcome – irrespective of race, gender, ethnicity, sexuality, age or disability, we stand by equal opportunities for all. We are diverse, we are inclusive, we are Selfridges.
The fun stuff
There are lots of reasons to be excited about joining Team Selfridges – from our fantastic team member communities to volunteer days and behind-the-scenes Selfridges experiences throughout the year.
Other benefits and rewards include:
generous bonus and/or commission scheme
discounted gym memberships
pension contributions
annual travel pass and cycle to work schemes
up to five paid volunteering days
access to a wide range of training programmes to help your career development
Applications have closed.