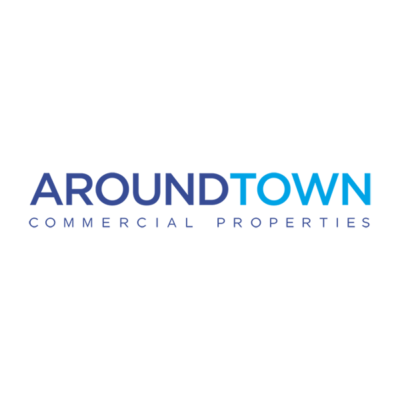 ATCP Management is seeking a senior interior designer or architect to join its team in Berlin.
AROUNDTOWN COMMERCIAL PROPERTIES ist ein in Deutschland tätiges Immobilienunternehmen mit Sitz in Berlin. Unser erfahrenes kompetentes Team ist die Basis unseres Erfolges. Derzeit beschäftigen sich rund 120 Mitarbeiter mit der Errichtung, Verwaltung, Entwicklung, Realisierung und Vermarktung von Gewerbeimmobilien in ganz Deutschland. Unser gemeinsames Ziel ist es, Objekte in Qualität und Quantität herzustellen, langfristig im Bestand zu halten und die Zufriedenheit der Kunden stetig zu verbessern.
Wir verstärken unsere Teams in unterschiedlichen Bereichen des Unternehmens. Zur Unterstützung im Bereich Architektur suchen wir Sie an unserem Standort in Berlin (Mitte) zum nächstmöglichen Zeitpunkt als
Senior Innenarchitekt / Architekt (m/w/d) für internationale gewerbliche Designprojekte
Ihre Aufgaben:
Konzeptionelle Planung und Innenausstattung für internationale gewerbliche Designprojekte (Hotels, öffentliche Räume, Restaurants, Bars, Einzelhandel)
Kreative und leidenschaftliche Konzeptentwicklung mit Umsetzung von neuen Ideen und Ansätzen im Bereich Hoteldesign
Entwurfsplanung, Kostenermittlung, Steuerung und Überwachung der Projektausführung
Präsentation des Entwurfs und der Ergebnisse
Zusammenarbeit mit internen und externen Projektpartnern
Ihr Profil:
Verhandlungssichere Deutsch- und sehr gute Englischkenntnisse in Wort und Schrift
Erfolgreich abgeschlossenes Studium im Bereich Innenarchitektur / Architektur
Der Position entsprechende, relevante Berufserfahrung aus dem Bereich der gewerblichen Designprojekte, speziell Hoteldesign
Ausgezeichnete Kenntnisse in CAD-Planung, Werkzeichnung und Details für Konstruktion und Innenausbau
Fundierte Software, Design- und 3D-Visualisierungskenntnisse mit AutoCAD, SketchUp, Adobe, MS Office
Fundierte Kenntnisse in Bauverfahren, Materialien und FF&E-Spezifikationen
Tiefgehende Erfahrung in den Bereichen Angebote, Ausschreibungen, Bestellungen sowie Kostenschätzung
Ausgezeichnete Kommunikations-, Präsentations- und Projektmanagementfähigkeiten
Teamplayer, kreatives und innovatives Denken, Hands-On-Mentalität und Lösungsorientierung
Hohes Engagement, Flexibilität und die Fähigkeit termingerecht zu arbeiten
Was bieten wir Ihnen:
Open Door Policy und Kommunikationskultur

"per Du"

Gute Entwicklungs- und Gestaltungsmöglichkeiten in einem dynamischen und wachsenden Umfeld
Respektvolles Miteinander auf Augenhöhe
Internationales Umfeld
Mitarbeiterrabatte bei verschiedenen Kooperationspartnern
In Berlin: BVG-Firmenticket, Essenszuschuss für das Kantinenrestaurant, kostenfreie Nutzung unseres Fitnesscenters
Haben wir Ihr Interesse geweckt?
Dann freuen wir uns auf Ihre schriftliche Bewerbung in englischer Sprache mit Angabe Ihres frühestmöglichen Eintrittstermins und Ihrer Gehaltsvorstellung bevorzugt über unsere Karriereseite.
ATCP Management GmbH, Wittestraße 30, Haus F, 13509 Berlin
Applications have closed.