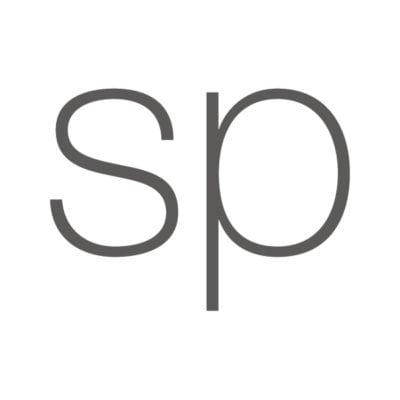 Seymourpowell is seeking a CMF design strategist to join its Southfields-based team in London.
The role
CMF (colour, material and finish) strategist
What we do
Seymourpowell help companies plan and create integrated product and brand experiences that people love. Our foresight team is a small and specialist unit within Seymourpowell, comprised of world-class forecasters, strategists, and researchers who create the conditions for design and innovation to thrive.
We are lucky to work with many of the world's best-loved brands and innovative start-ups. From space ships to sex toys we cover pretty much every category you can dream of.
What we believe
We believe that design can and should make things better for people, business and the world.
What we are looking for
We're on the hunt for exceptional talent to join our team. We're looking for someone who has the ability to uncover trends and translate these into stand-out colour, material and finish directions that elicit desire.
Identifying and developing talent is a passion of ours. We're keen to bring new views and opinions into our business and to push our creativity with materials so that every product and branded experience we create is as engaging as possible.
That means seeking out new talent that pushes us beyond our comfort zone, and that's where you come in.
Responsibilities
As a CMF strategist, you would:
maintain Seymourpowell's material library, regularly updating it with exciting new material, colour and finish samples so we know where and how to best innovate through CMF
be an ambassador for CMF within the business, increasing the Seymourpowell team's understanding of the qualities and possibilities of materials
build relationships with material manufacturers ensuring they keep us up-to-date with their latest developments so we stay ahead of industry shifts
create irresistible colour palettes, that are on-trend brand relevant
build CMF strategies that translate into executions for manufacture
take an active role in maintaining Seymourpowell's internal trend bank
identifying new trends and capturing them in an easy to digest format
find effective and efficient ways to approach each project, identifying new perspectives on the challenge that will give our clients something fresh
analyse all research findings and identify useful insights that can provide directional inspiration to our creative teams, lifting the quality of our new ideas and designs
incorporate insights into powerful presentations for our clients
help to build Seymourpowell's reputation by generating compelling commentary and content for our social media channels
take an active role in winning new business
able to write client winning proposals that are clear and compelling
ability to lead projects with confidence as well as work collaboratively with a cross-functional team
you are comfortable articulating your ideas with conviction to a range of project stakeholders from strategists to designers and clients alike
You are a Seymourpowell CMF strategist if
You work with passion
Seymourpowell's team is built from a broad range of skills and personalities. What unites our diversity is our passion for mastering our craft and delivering excellence.
You have a love for design
We are looking for someone with a deep understanding of design. You should have a degree that is relevant to a design and innovation company (for example in product, transport, furniture, or fashion) and extensive experience with CMF research and application.
You are culturally keyed in
You have a good understanding of trends and are able to quickly get to grips with the concepts and language of new subject areas. You enjoy exploring how trends will affect colour and materials, and know-how to use them to inspire future-ready CMF directions.
You are an instigator
You start things and work proactively taking the initiative in a resourceful way. When you don't know the answer, you work hard to figure it out.
You are original
You bring new perspectives to challenges and are able to inspire your teammates with fresh perspectives. You like to push beyond the current debate and imagine what will come next.
You are persuasive
You're a natural storyteller. You have an eye for beauty and a way with words. You are comfortable presenting as part of a team and like to explore new mediums.
You know your tools
You are familiar with a broad range of research and analytical tools (such as expert interviews or user research) and you know how and when to apply them to validate your CMF directions.
You are meticulously concise
You sweat the small stuff, you are considered and opinionated.  You know how to gather, analyse and prioritise information in a design-friendly way.
You take a critical approach
Whilst an optimist at heart, you use critical thinking skills to stress-test your work against your client's business priorities.
You are solution focussed
You have strong analytical skills. You like problem-solving and are able to bring well-informed approaches to our client's business challenges.
You can make a mean cup of tea
Collaboration makes you tick and you believe in the adage that two heads are better than one. You love learning from and with your teammates.
Please submit your application by using the 'apply' link below.
Applications have closed.