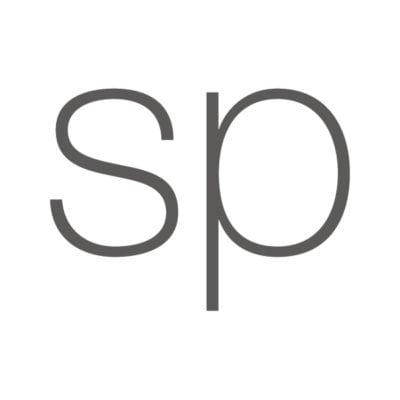 Seymourpowell is looking for a design engineer to join its product experience team in London.
What Seymourpowell do
We help our clients grow their business by delivering transformative brand experiences that people love. Our product experience team is comprised of world-class product, transport and interaction designers, design engineers and creative technologists.
We work with many of the world's best-loved brands and innovative start-ups. From space ships to sex toys we cover pretty much every category you can dream of.
What we believe
Great design makes things better for people, better for business and better for the world.
What we are looking for:
We're on the hunt for exceptional design engineering talent to join our product experience team. We want that extra something, that spark of brilliance that makes you stand out from the crowd of great candidates.
You will have up to five years of product development experience either in a consultancy environment or in industry. Your skills and knowledge will complement those of our product experience team; you will collaborate daily with our industrial designers, transport designers, creative technologists and creative strategists.
You can communicate confidently with sketches, plans, digital prototypes and physical proof of principle mock-ups. You get your hands dirty early on in the process to test, validate and refine by prototyping.
You fundamentally understand the principles of how things work physically, mechanically and electronically. You know how things are manufactured and assembled. You have a strong expertise in using 3D CAD to create what you envisage and the ability to bring this to life with working mock-ups. You have the knowledge and abilities to communicate fluently with manufacturing partners to oversee production of initial production runs.
Ultimately we're most interested in your creative approach to problem-solving, your ability to balance vision with pragmatism and your attitude to making things real.
Responsibilities
As a design engineer, you will be expected to:
be a creative problem solver who offer new perspectives to design engineering challenges
speak the languages of design, engineering and manufacturing, whilst also remaining aligned with a brand's needs
be able to communicate new ideas to team members and clients with sketches, mock-ups and both digital and physical proof of principle rigs
be highly competent in a broad range of design engineering skills and software that you have practised professionally
be highly proficient in the use of 3D CAD (ideally you are a wizard operating Creo/ProE, but this isn't essential)
understand how things work, how they're made and how they are assembled. You understand and have experience working with a wide variety of production processes and materials.
you can communicate with manufacturing partners and are willing to travel when necessary to do this on-site in production facilities
demonstrate an ability in Arduino or similar tools for electromechanical prototyping (this is highly favourable although not essential)
be enthusiastic and proactive
be ambitious to improve and progress within our diverse team of experts
become a go-to amongst colleagues and the wider team
You are a Seymourpowell design engineer if…
You work with passion
Seymourpowell's team is built from a broad range of skills and personalities. What unites our diversity is passion.
You have a love for making things work
You have a deep understanding of the technical and pragmatic side of design. You should have a degree or masters in either industrial design, mechanical design or product design engineering (or equivalent subject that is relevant to the role of a design engineer within a multidisciplinary creative consultancy).
You are omnivorously curious
You have broad interests and perspective. You are culturally keyed in and aware.
You are an instigator
You start things and work proactively taking the initiative in a resourceful way. When you don't know the answer you work hard to figure it out.
You are original
You bring new perspectives to challenges.
You are meticulously concise
You sweat the small stuff, you are considerate and opinionated.
You take a critical approach
Whilst an optimist at heart, you cast a critical eye over your ideas. You never give up.
You are solution-focussed
You like problem-solving. You keep our client's business challenges in focus at all times.
You play well with others
Collaboration makes you tick and you believe in the adage that two heads are better than one.
Your ultimate design goal
We'd like to understand a little more about your ambition. Please answer the following questions within your application letter.
If you could redesign any articulating product or machine what would it be and why? We'd also like to know which brand it might be for and why?
If this opportunity excites you:
please send your CV and portfolio of work with a covering letter using the 'apply' link below
please indicate in your portfolio which elements of the work you were responsible for
The closing date for submissions is Monday 18 November 2019.
Applications have closed.