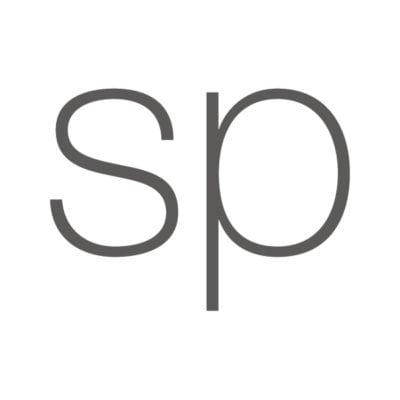 Seymourpowell is hiring a design and innovation strategist to join its team in London.
The role: full-time/part time
Design and innovation strategist – senior/lead level
What we do
Seymourpowell help companies plan and create transformative product and brand experiences that people love. Our Foresight team is a small and specialist unit within Seymourpowell, comprised of world class forecasters, strategists, and researchers who create the conditions for design and innovation to thrive. We work in close collaboration with the different design specialisms we have in house to ensure we deliver success.
We are lucky to work with many of the world's best loved brands and innovative start-ups. From space ships to sex toys we cover pretty much every category you can dream of.
What we believe
We believe that great design makes things better for people, business and the world.
What we are looking for
We're on the hunt for exceptional talent to join our team.
This is a role with a broad remit, which is probably best summed up as creating the conditions and project environment for design to thrive. That means spotting and framing opportunities and then inspiring and steering us and our clients towards them. You'd have a leading strategic role across both innovation and design projects, which involve a mix of business thinking, experience design, user & trends research, brand strategy and entrepreneurial practicality.
Responsibilities
You will work directly with the product experience, CMF strategy and graphic design teams, supported by the client service team.
Your responsibility on projects covers the following areas:
product vision and pipeline
portfolio and brand architecture
proposition design
creative briefing
design territories for product and packaging design
opportunity frameworks
research management and analysis
brand model definition and creation
brand expression guidance and inspiration
business cases and revenue models
workshop facilitation
work-winning proposals and innovative project plans
This however, is not an exhaustive list. You will proactively apply strategic thinking in whatever form required, whenever it is required. We're looking for strategists that identify when that is appropriate for the best interests of our clients and the project as a whole.
You are a Seymourpowell design and innovation strategist if
You work with passion
Seymourpowell's team is built from a broad range of skills and personalities. What unites our diversity is our passion for mastering our craft and delivering excellence.
You have a deep understanding of design and champion creativity
You do not have to be design trained, but should have worked with designers extensively enough to be highly design literate, being able to speak the language of design across graphic, product and UX specialisms.
You are culturally keyed in
You have a good understanding of trends and are able to quickly get to grips with the concepts and language of new subject areas. You enjoy exploring how trends affect brand and consumer behaviours.
You are original
You bring new perspectives to challenges and are able to inspire your teammates with fresh perspectives. You like to push beyond the current debate and imagine what will come next.
You are persuasive
You're a natural storyteller. You have an eye for beauty and a way with words. You are comfortable presenting as part of a team and like to explore new mediums.
You know your tools
You are familiar with a broad range of research and analytical tools (such as expert interviews or user research) and you know how and when to apply them to validate your directions.
You are meticulously concise
You sweat the small stuff, you are considered and opinionated.  You know how to gather, analyse and prioritise information in a design friendly way.
You take a critical approach
Whilst an optimist at heart, you use critical thinking skills to stress-test your work against your client's business priorities.
You can make a mean cup of tea
Collaboration makes you tick and you believe in the adage that two heads are better than one. You love learning from and with your teammates.
At Seymourpowell we want to make your working experience a fulfilling and energising one. We are about making things better: better for people, better for business and better for the world. We offer a flexible, fun and inspiring working environment.
Some of our benefits include:
hybrid working
competitive salary
25 days holiday plus bank holidays
birthday day off
staff profit share
A great wellbeing package which includes inspiration days, yoga, team lunches and employee assistance programme
We pride ourselves in helping you grow and develop in your role and learn from some of the best (and nicest) people in the industry, so if this opportunity sounds exiting – we'd love to hear from you!
Applications have closed.