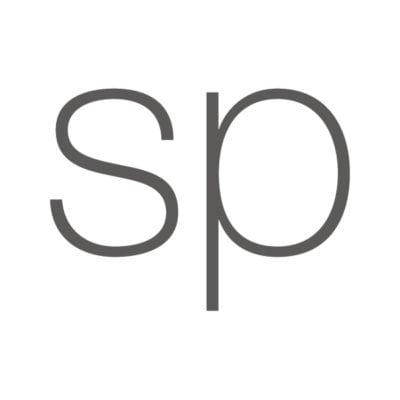 Seymourpowell is seeking a senior content and marketing manager to join its team in London.
What we do
Seymourpowell is the UK's most awarded design and innovation agency. As a multi-disciplinary team of creative problem solvers, we specialise in helping the world's most exciting companies create world-first product and brand experiences that people love.
From space ships to sex toys, we work on some of the world's most exciting challenges across pretty much every category you can dream of.
What we believe
We believe that design is about making things better for people, business and the world.
What we are looking for
We are looking for an ambitious creative marketing professional with proven experience within the creative industries or within a dynamic start-up environment. A strong ability to create and manage effective omnichannel content marketing is essential, as is a genuine passion for all things design and innovation. You will have a talent for creating world-class written content and a track record in driving tangible results in your previous roles.
You are Seymourpowell if:
you work with passion: Seymourpowell's team is built from a broad range of skills and personalities, what unites our diversity is passion
you have a love for design: we are looking for someone with a real passion for design and innovation
you are omnivorously curious: you have broad interests and perspective, you are culturally keyed in and aware
you are an instigator: you start things and work proactively taking the initiative in a resourceful way when you don't know the answer you work hard to figure it out
you are original: you bring new perspectives to challenges
you are meticulously concise: you sweat the small stuff, you are considerate and opinionated
you take a critical approach: whilst an optimist at heart, you cast a critical eye over your ideas
you are solution focussed: you like problem-solving, you keep our business challenges in focus at all times
you play well with others: collaboration makes you tick and you believe in the adage that two heads are better than one
Responsibilities:
to work closely with the board of directors and head of new business to create, manage and execute the integrated marketing and PR strategy in line with our commercial growth plans
to be responsible for overseeing the creation of all content, messaging and impact of disseminated content (created and/or secured by Seymourpowell's PR partners) for all bylines, commentaries, reactive comment pieces, thought pieces and blog posts for marketing, press and new business purposes in line with Seymourpowell's brand guidelines and tone of voice
responsible for executing the content publication strategy, alongside management of all Seymourpowell owned channels (website, blog, social media)
responsible for driving traffic, engagement and conversion of leads via Seymourpowell's owned channels
ongoing liaison with Seymourpowell's external PR team to create and manage PR strategy and execution (the production process of writing and distributing press releases along with managing an upcoming press release pipeline)
to work with the head of new business on our integrated events strategy (sourcing and speaking opportunities)
to oversee an ongoing and updated calendar of award entries
reporting monthly for the board along with fortnightly marketing updates
If this opportunity excites you
Please submit your CV with a covering letter using the 'apply' link below.
Please confirm that you are legally entitled to work in the UK.
No agencies please.
Due to the volume of response we receive, we are only in a position to contact successful candidates.
Applications have closed.