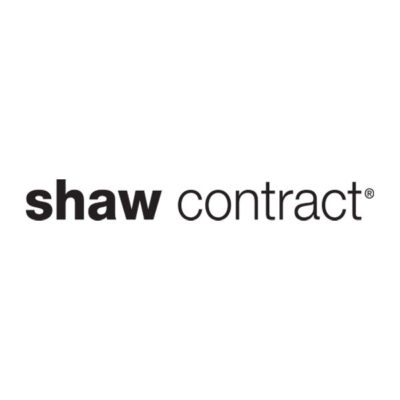 Shaw Contract is seeking a senior graphic designer to join its team in Atlanta, USA.
Shaw Contract is a global design leader in commercial flooring for some of the world's most creative and innovative environments. Our vast, sustainable product offerings can be found in diverse markets such as workplace, healthcare, hospitality, education and multi-family dwellings; supporting the spaces in which we work, learn, live, play and heal.  
The graphic design studio is a new full service in-house creative studio providing design, editorial, photographic, print and electronic marketing materials that develop and maintain the Shaw Contract global visual identity.
The senior graphic designer also collaborates closely with the marketing managers to refine marketing concepts and works under the direction of the design director to develop all creative from concept through production.
The senior graphic designer is both a high level creative conceptual thinker and a hands-on maker. They work in collaboration with the design and marketing director to produce all marketing collateral and deliver creative assets and direction globally.
The senior graphic designer works with the design and the marketing directors to define and maintain the global Shaw Contract brand and visual identity.
This role is based out of our Cartersville, GA commercial marketing campus, but is also eligible for some remote work opportunity.
What you'll be doing:
understands the connection between words and images, diligently connects the two strategically in all work
incredible eye for detail
excellent in design execution, ability to seed ideas and variations based on agreed creative direction
development of creative solutions that drive clear, informative, consistent communications
actively partners with marketing and product development teams to ensure that all work is consistently executed across all communication and sales channels
timely execution of all creative assets
liaise with external talent for creative development and execution as necessary
able to think across media and activate the brand globally
takes a leadership role in establishing and maintaining a global visual identity for the assigned categories in all regions
development and execution of product launch collaterals and our internal teams
Competencies:
coach and support
innovate
build customer satisfaction
execute action plan
Minimum qualifications:
graphic design degree required
five-seven plus years' experience in graphic design
knowledge of various media including, print, digital and spatial design
excellent collaborative and interpersonal skills
proven ability to develop creative and activate marketing stories across various media
Although our highly-distributed workforce can be found around the globe, Shaw Contract is based out of Cartersville, Georgia in our new highly-sustainable, world-class create centre facility, which is home to product development and marketing for our commercial division, demonstrating our commitment to hiring the best talent.
We hire humble, collaborative and ambitious people and give them endless opportunities to grow and succeed. Shaw Contract is the commercial design brand for Shaw Industries Group, Inc., a vertically integrated manufacturer that supplies carpet, hardwood, laminate, resilient, tile and stone flooring products and synthetic turf to residential and commercial markets globally.
Headquartered in Dalton, Georgia, and with manufacturing in the United States, Mexico and China, Shaw is a subsidiary of Berkshire Hathaway, Inc. with more than $4.5 billion in annual sales and 23,000 associates worldwide.
Please submit applications using the 'apply' link below.
Applications have closed.