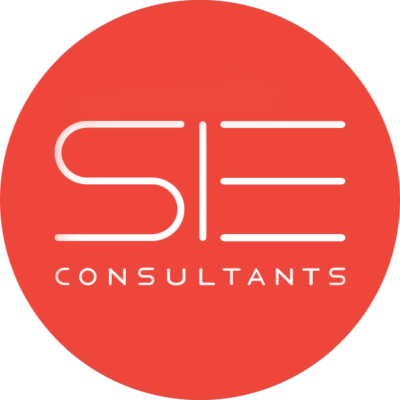 Studio International Engineering Consultants (SIEC) is hiring a senior design architect to join its team in Dubai, UAE.
Studio International Engineering Consultants (SIEC) was established in Dubai in November 2014 as a boutique design studio comprised of architects, engineers, planners, and project and development managers with vast experience in the region and industry. SIEC has established itself as a major player in building design consultancy in the United Arab Emirates (UAE) in a relatively short period of time. SIEC has undertaken a substantial amount of work on many prestigious projects creating a strong portfolio of work in design, with projects under construction, and completed. SIEC has grown from a start-up of seven people to over 250 employees, opening branches across the United Arab Emirates, The Kingdom of Saudi Arabia, Bosnia and Egypt.
SIEC Dubai is seeking highly creative, and well-seasoned design architects that would like to join a creative work environment in a rapidly developing corner of the world. Exposure will be gained from inception to completion of a whole range of projects from residential and commercial developments, to hospitality and mid to large scale masterplans both in the UAE and abroad. Our approach to design is timeless, with contextually relevant, innovative and financially sustainable thinking behind each of our projects.
We seek individuals who have demonstrable design leadership skills with very strong and highly skilled 3D modelling tool capabilities. As a senior design architect, you will be responsible for leading our teams and developing new design ideas and looking at challenges from fresh viewpoints. In addition to communicating our company's creative vision to design teams and stakeholders, you should be able to manage budget and time constraints and deliver to the highest design and technical standards.
To be considered for the senior design architect role you must have the following
Qualifications:
masters degree in architecture from an internationally accredited program preferred
10-15 years of experience in architectural design preferably from an international architectural practice
strong experience working on a variety of large scale projects in residential, hospitality, commercial and master planning
strong in concept, design form and possess an extremely efficient 3D modelling skill set
knowledge of architectural principles/practices and technical
excellent people and project management skills with the ability to motivate, coach and mentor others
excellent presentation, communication and management skills
proven knowledge of local and international building codes and evidence of their application over several projects
Responsibilities:
serves as a lead designer and sets the design direction and activities for key projects
within dedicated teams, develops project packages that demonstrate clarity, design sensitivity, and a sound understanding of technical feasibility
oversees design review process to ensure that designs meet overall goals and objectives for projects, provide maximum value against cost and meets the functional need of the client and design teams
reviews design changes to ensure projects remain within budget
oversees design presentations and monitors design development through collaborative integrative design process
participates in business development activities and presentations as required
The senior design architect will be offered:
attractive package
tax-free earnings
working visa
fantastic career progression/freedom
holiday/healthcare
Salary: Undisclosed
Applications have closed.