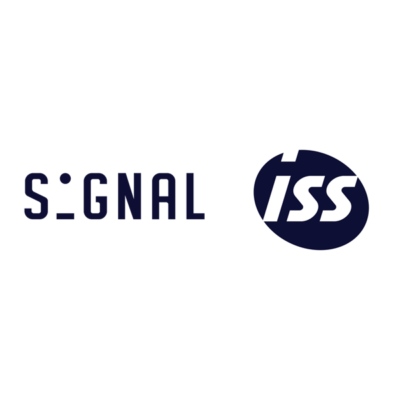 SIGNAL is looking for an experience designer to join its team in Copenhagen, Denmark or London.
We look for the game-changers, the collaborators, the inspired and the inspirational. We want the people who are brave enough to work at the cutting edge of experience design to develop environments that enrich peoples' lives across the globe. If this sounds like you, then you may be our new experience designer.
Depending on where you are located, you can join our office in either Copenhagen or London.
About SIGNAL
'We unlock our costumers' potential for performance by using space as a tool to increase the way people communicate, innovate and collaborate!'
SIGNAL is part of ISS and a global excellence centre in the field of strategic workplace management and design. We are a consultancy working with design of spaces as a strategic tool to better performance by linking corporate, people and facility performance. We help clients activate their organisational potentials by using space to improve the way employees communicate, innovate, and collaborate based on data collection and evidence through 20 years. We link people and culture with the future strategies of organisations and focus on how space design in an optimal way can advance relations between people so that well-being and quality are increased and create new value!
Together with ISS, we curate experiences by linking customers' demands to future workplace design and service experience – connecting space to people and productivity.
We are currently in the process of an exciting growth journey together with ISS, utilising SIGNAL's workplace expertise as a trusted advisor towards clients. In addition to the office in London, we also have offices in Oslo and Copenhagen, where ISS also has a strong presence and is working with global strategic customers.
Main roles and responsibilities: 
research space/ local environment trends and translate these into tangible experience design concepts
develop experience design based on strategic KPIs with workplace focus
design and communicate Experiences by developing suggestions for events and pop-up initiatives
develop and design experience design storytelling and communication
visual communication and experience design (look and feel) linking interior and design with people, emotions, and experiences
communicate experience design in fluent, compelling and vivid written content
design storyboards for high level corporate presentations
design graphics and illustrations for experience design strategies (e.g. diagrams, timelines, tables, data dissemination, persona and archetypes etc.)
convert experience design into concrete 'design requirements' (requirements/guidelines for designers and architects)
consultation and collaboration with FM colleagues, who bring experience strategies to life
develop trackers/project plans in Excel
organise and facilitate workshops and group work
We are looking for a profile with the following qualifications and attributes: 
designer, architect, creative strategist or similar professional background
strong graphic design and visual communication skills
minimum four-six years of relevant work experience and fluent in British business English
experience as project manager (control of timelines, hours, budgets, and fees)
ability to keep calm and focused on all tasks in challenging situations (e.g. ad hoc tasks and short deadlines)
great at project research in local environments (i.e. what is new and trending)
the ability to convert complex strategies and challenges into intelligent solutions, graphic design and visual communication
extensive experience using PowerPoint, InDesign, Illustrator and Photoshop
Microsoft Office skills plus some AutoCAD, Revit, MicroStation is beneficial
We offer
Interesting perspectives, fantastic colleagues and much room for personal development are just some of the advantages we offer. You will also be a part of a large global organization, where the customers and the projects are both interesting and challenging. You will join us on our amazing growth business journey, collaborating across countries and you will be able to make a noticeable difference.
Application
SIGNAL is on a journey of expanding and scaling our business. We are therefore looking for the right people to support this journey, including those with additional competencies to expand our team. We do not have a fixed date for when we will be welcoming our new colleague, but we are very eager to talk to capable and interested candidates who can potentially support our journey. If this interests you, please submit your application, CV and portfolio to Trine Lops using the 'apply' link below. You are also welcome to reach out if you have any questions.
You must sign in to apply for this position. If you don't have a Dezeen Jobs jobseeker account, create one here.