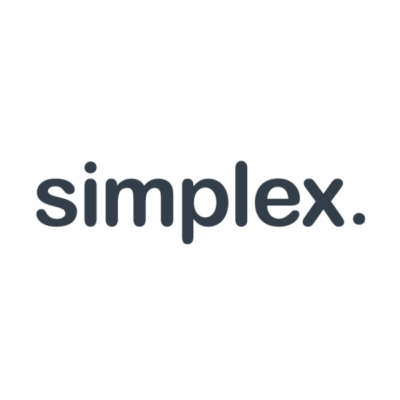 Simplex Design Group is hiring a senior/intermediate design architect to join its team in Kuala Lumpur, Malaysia.
About us
At Simplex, we are not just architects; we are creators of immersive experiences, pioneers of sustainable design and visionaries shaping tomorrow's landscapes. We breathe life into spaces, blending technology, nature and artistry to redefine what's possible. If you're passionate about pushing boundaries, embracing challenges and transforming dreams into architectural marvels, you belong with us. Join our team and be part of a movement redefining the future of design.
Job description
Are you a design maverick with an eye for the extraordinary? We are on the hunt for an experienced intermediate to senior design architect to lead and be apart our next wave of groundbreaking projects. In this role, you won't just design buildings but you'll craft experiences, challenge conventions and redefine architectural norms. You will collaborate with a diverse, dynamic team of innovators and turn bold ideas into reality. Together, we'll create spaces that inspire, provoke and leave a lasting impression.
Key responsibilities:
architectural innovation: pioneer cutting-edge design initiatives, infusing a blend of creativity and pragmatism into high-profile commercial, education and residential development projects; from conceptualisation to project completion, drive architectural excellence that captivates the senses and elevates urban landscapes
strategic vision: craft and communicate visionary architectural strategies, orchestrating seamless coordination with consultants and clients; navigate intricate project landscapes with finesse, ensuring every aspect, from project scheduling and costing to design development and detailing, resonates with our commitment to unmatched quality
team leadership: mentor and lead a talented team of architects, guiding them in translating architectural visions into tangible realities; foster a collaborative environment where creativity thrives, coordinating seamlessly with engineers, interior designers and other consultants; embrace cross-functional collaboration, ensuring holistic, integrated designs
digital integration: harness advanced digital tools and methodologies, leveraging building information modeling (BIM) and virtual reality technologies to enhance design accuracy and client engagement
client engagement: cultivate strong client relationships, understanding their unique needs and translating these insights into innovative architectural solutions that enhance their brand and user experience
trend analysis: stay ahead of global architectural trends, blending historical insights with future forecasts; conduct in-depth market analysis to anticipate shifts in design preferences, translating these insights into captivating, trendsetting architectural solutions
cross-functional collaboration: collaborate seamlessly with interdisciplinary teams, including engineers, interior designers and project managers, fostering an environment of synergy and shared expertise to deliver cohesive, integrated designs
quality assurance: maintain rigorous quality standards throughout the design process, overseeing meticulous detailing, thorough documentation and rigorous quality assurance protocols, ensuring flawless project execution
thought leadership: represent Simplex Design Group at industry events, publish thought leadership articles and contribute to architectural discourse, positioning our firm as a pioneering force in the global architectural landscape
Requirements:
innovative instinct: a portfolio that showcases your ability to think beyond the conventional, demonstrating your unique design approach
tech savvy: proficiency in the latest design software and a hunger for exploring emerging technologies in architecture; BIM and Revit experience required; added value if candidate is familiar with other design tools such as SketchUp, Rhino, Lumion/V-Ray and Adobe Suite; architectural artificial intelligence (AI) understanding and usage is also an advantage
visionary mindset: a passion for exploring uncharted design territories, with an innate ability to envision what others can't; positive mindset and eagerness to learn
collaborative spirit: excellent communication skills and a knack for fostering creativity within a team
experience: at least six years of experience in pushing the envelope of architectural design especially in managing large scale of commercial development projects
qualification: interested talent must at least hold a Bachelor's degree in architecture/urban design or equivalent
exploration: willing to reside in Malaysia for at least three years
How to apply
Are you ready to revolutionise the architectural landscape? Show us your vision! Send your resume, portfolio and a cover letter detailing your most innovative project and how you think it will shape the future of architecture. Kindly include current and expected salary as well as latest passport-sized photograph via the apply for job button below.
Positions are on contract basis. Only shortlisted candidates will be notified for an interview.
Salary: Undisclosed
Applications have closed.