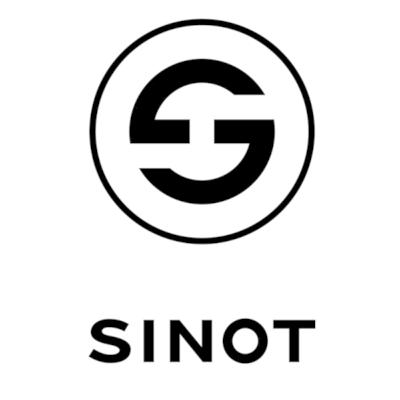 Sinot Yacht Architecture & Design is seeking a graphic designer to join its team in Eemnes, Netherlands.
At Sinot Yacht Architecture & Design we create extraordinary yacht designs for extraordinary clients in the highest segment of the market. Check out our creations at sinot.com or google 'Sinot Aqua'.
To create these designs, our innovative colleagues, comprising of designers, specialists and a variety of technical experts work together intensely. The power of this human cooperation drives our international projects to unprecedented heights of beauty, perfection and fun.
Today our international team of over 45 creative professionals is looking for a graphic designer who can help us to create graphic designs to perfection for our own and other nautical brands. You will work together with our art director and development team on several projects and will immerse yourself in effective graphic design and branding for superyachts and other nautical topics and services.
Your tasks:
development of hi-level graphics for print, web and a variety of media, both for the SINOT brand and client's brands
design and production management for print, web and all in-between
execution of projects in close cooperation with art director
commitment to continuous brand innovation, development and expansion
work in informal and dynamic environment with passionate creative team of yacht designers
communication and information transfer internally and with external parties
Your qualifications:
four to six years' professional experience as graphic designer in superyacht industry and/or high-end luxury interior markets, reflected in a recent portfolio
excellence in graphic design and styling, creativity, visual beautification as well as in realisation
respectable knowledge of graphic production technology and materials
can-do mentality, flexible, responsible for workflow and deadlines
able to work as self-starter and team player in a fast paced, international, informal and highly dynamic environment with a passionate creative team
full mastery of Adobe Suite and English language (understanding of Dutch is a plus)
responsible, proactive, organized and a sharp eye for detail
living in or willing to relocate to Netherlands (COVID-19 permitting), a valid EU work permit is required
We offer you
A full-time job in a fantastic atmosphere within a highly professional, creative and international team. Unique experience in creating the best of the best for the top segment of the market. A competitive salary based on qualifications/experience and a pension scheme.
Contact
Are you a perfectly qualified person who cares about developing brilliant graphic design and styling and wants to work in a great team? Are you interested in super yachts, cutting-edge innovation and extraordinary projects? Please send your CV and PDF portfolio no larger than 5MB to frank@sinot.com. We will respond to your application only if you meet the requirements and provide your portfolio as requested. No free-lancers, no acquisition. Thanks!