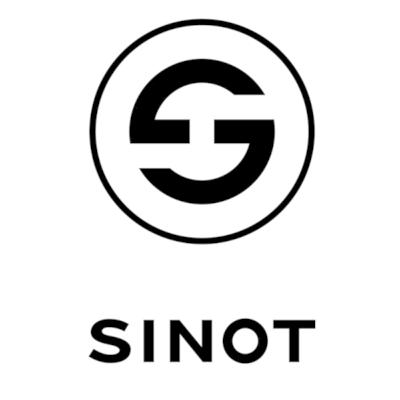 Sinot Yacht Architecture & Design has an opportunity for a management/personal assistant to join its team in Eemnes, Netherlands.
Sinot Yacht Architecture & Design is an internationally renowned design agency located in Eemnes, close to Hilversum. We create exceptional designs for high-end residences and super yachts that combine sophisticated engineering with refined style. Our international multidisciplinary team of over 45 creative professionals offers an open, dynamic and creative atmosphere. We are looking for a talented, self-motivated, full-time, experienced management/personal assistant. This role is directly supporting the CEO/creative director and the vice president of client services (VPCS).
You have the ability to:
assists the CEO/VPCS with daily administrative duties and completes a broad variety of administrative tasks that include managing an active calendar of appointments; composing and preparing correspondence; arranging complex and detailed travel plans, itineraries and agendas, compiling documents for meetings and initiation/execution of marketing activities
participates as an adjunct member of the management team including assisting in scheduling
prepares an account of meetings and follows up on assigned action items with the clear ability of taking effective meeting notes
prepare for in-house or external client meetings including catering and hospitality arrangements
draft letters and prepares and coordinates oral and written communication, including creative writing
handle and prepare contracts, estimates, invoices and administration, including obtaining approvals
work with MT, finance manager and staff to streamline communication and processes
work on additional ad hoc requests assigned by the CEO/VPCS
work as personal assistant for private matters for the CEO
work outside office hours if needed
You will:
have a high level of professionalism and a good sense of humour
have the ability to handle sensitive/confidential situations and materials
be resourceful, proactive and take initiative
take on responsibilities from beginning-to-end
have meticulous attention to detail and excellent organisational/communication skills
have the ability to assist with multiple projects simultaneously
work independently and have the ability to stay calm and focused in stressful situations
excellent time-management, and problem-solving skills
travel in Europe, as well as intercontinental from time-to-time
Required qualifications:
proven three years' experience working in a fast-paced environment
commercial insight, sharp eye for business details and personal requirements
excellent verbal and written skills in English
able to work in an international environment, have an international (USA) business background/orientation
highly presentable, stylish/fashionable and discrete
Microsoft applications, Excel, Word, Outlook, etc. Adobe software skills a plus
living in – or willing to relocate to Netherlands
a valid EU work permit is required (no need to apply if you are unable to meet this requirement)
Details
This position is for full-time only (40 hrs. /week) on-site at our studio in Eemnes, the Netherlands. You must be available for international travel and/or work irregular working hours. One-year contract with potential to extend. You will be employed by DA, one of the Sinot companies, you will work for Sinot Yacht Architecture & Design or Sinot Interior Architecture. Salary according to candidate's qualities and experience.
Start date: ASAP
Only if you meet the requirements we would like to get in touch. Please send your CV no larger than 5MB to frank@sinot.com, mention 'M&PA19' as the subject. We will respond to your application if you meet the requirements and provide your info as requested. No acquisition. Thanks!
Applications have closed.