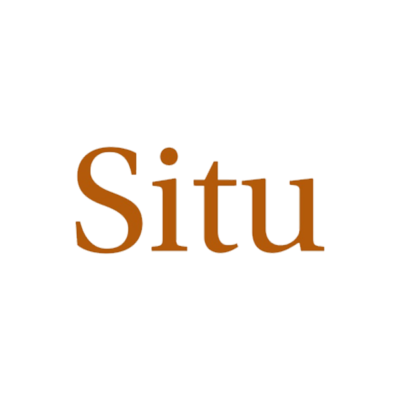 Situ Plan is recruiting a landscape architect to join its team in Reading, UK.
The studio
Situ Plan Ltd was established in March 2018, in Reading, UK, as a specialist strategic planning, landscape design, urban design and architecture consultancy, led by managing director Nick Sweet, former partner at Barton Wilmore LLP.
The team at Situ have a significant reputation and extensive experience in the delivery of projects in the UK, Europe, Middle East, Asia and America, and because of this reputation we have experienced significant growth since the studio was established, with the team now comprising 18 full-time staff.
Whilst we look to develop our UK presence, our current portfolio of work is based primarily in the Middle East with several major design projects underway. These are landscape driven in emphasis which is our fundamental approach to all our design projects.
The role
You will be working on a range of high-profile, large-scale projects. Taking ownership and responsibility for key design elements and outputs. You will be exposed to a wide variety of work from the strategic level through to key detailed areas and technical drawings. You will also coordinate directly with a wide variety of engineering, architecture and other design disciplines.
You will be actively encouraged to push your boundaries as a landscape designer incorporating the following elements:
take ownership and responsibility for design evolution and detailed design for key projects
liaise and coordinate with multiple external disciplines from architects and engineers through to lighting designers and wayfinding consultants
develop designs for hardscape, planting, levels and grading and setting out
develop supporting graphics, sketches and visualisations
source precedent imagery to support your design ideas
be capable of working autonomously and organise your own work
work collaboratively as part of a team
be willing to learn and adapt
produce high quality work under time pressure
About you:
you will have completed a landscape architecture degree and have a minimum of two to three years' professional experience
be a motivated self-starter
possess strong technical design skills (AutoCAD is essential. Revit/VectorWorks and GIS beneficial)
possess excellent graphic design skills (Adobe Suite and PowerPoint)
you will need to be a team player, supporting and being supported as necessary
a strong communicator with excellent written and spoken English
you must be eligible to work in the UK without sponsorship
you must have a landscape architecture degree
project experience within the Middle East is desirable, but not essential
you will need to provide a portfolio demonstrating the full range of different design skills and experience that has been mentioned in this job specification. Any application that does not include a CV and portfolio will not be considered
A competitive salary is on offer commensurate with experience, along with a range of staff benefits and an attractive pension scheme.
Please email your CV and portfolio to our studio manager via the apply for job button below with 'Landscape architect' followed by your name in the subject line.
Situ Plan Ltd is an equal opportunities employer. We regret that we can only respond to successful applications.
Situ Plan is a Landscape Institute Registered Practice. No. 00050087.
This position is only available to applicants based in the United Kingdom