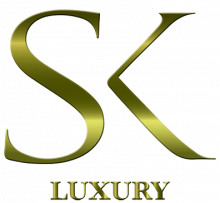 SK LUXURY is seeking interior designers to join its team in Casablanca, Morocco.
As a leading studio in the luxury design we work closely with the customers offering a high-class service, meeting the aesthetic needs and taking care of all worries,
We are currently looking for interior designers to join our Casablanca team.
The ideal candidates should have strong design sensibilities, experience working on high-end interior design projects through all project phases, from initial concepts to completion.
Applicants should be comfortable working in a fast-paced environment and demonstrate a strong ability in the following:
experience in the luxury residential sector
in-depth knowledge of FF&E suppliers, designers, collections for regional and international projects
proficient in multi-tasking over projects, fulfilling deliverables and meeting deadlines
ability to collaborate with consultants and a team player
fluency in AutoCAD and Adobe CS
hospitality experience is a plus
strong graphics and visual presentation skills
French speaking is a plus
Kindly review our Instagram page (@sk.luxury) to see the style of work you will be involved with.
Interested?
Become part of our growing team by applying with your CV, samples of your portfolio and salary expectations using the 'apply' link below.
Click here to view our Instagram
Applications have closed.