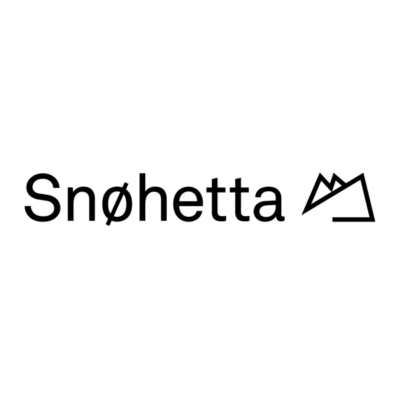 Snøhetta is hiring a market communication lead to join its team in Paris.
Snøhetta is an international agency created in Oslo in 1989, bringing together today 350 architects, landscape architects, interior designers, designers, graphic designers around the world, of thirty-two different nationalities. The Snøhetta agency was created with the winning competition for the new Library of Alexandria.
The Paris studio has increased from two people in 2018 to 25 people today with a range of exciting and innovative new and upcoming projects. With the studio entering a new phase of its development plan, Snøhetta aims to capitalise on the portfolio to increase a broad visibility and champion the prize-winning Snøhetta approach within the French speaking market leading to further growth and success in acquiring new projects.
Tailoring the communication efforts and articulating the uniqueness of the studio, particularly through completed and ongoing projects as well as the studios knowledge and discipline footprint will be important.
Snøhetta Studio Paris also benefits from close communication with all the studios around the world and particularly with the Snøhetta Group PR and Communications team. The candidate will enhance and develop this relationship.
Scope
Communication external and internal, PR, marketing and acquisition:
define, develop and apply in coordination with the team a holistic communication approach throughout the value chain to identify and activate arenas for acquisition, promoting ongoing and completed projects, hereunder amongst others through lectures, webinars, events and awards within regional markets.
promoting and documenting ongoing and completed projects using communication tools securing visibility in the regional markets, hereunder amongst others though press releases, press requests and publications
PR, media and stakeholder management within regional markets
content production to various channels as media, publications as well as support to acquisition and competition submittals
advise acquisition team and management in communication related questions
manage and coordinate regional market events and exhibitions
develop templates and content for marketing material tailored for studio Paris
as part of the global studio communication team, strongly supported by the group communication team, contribute to cross studio collaboration and development of the overall communication and marketing plans and efforts
internal communication supporting and coordinating both the information flow within the studio as well as to the global internal channels.
organise cultural and other events for the internal team
Business development assistance:
assist in the identification of opportunities and understanding analysis of the prospect's goals and strategy
assist in monitoring calls for tenders: participation in setting up teams in collaboration
lead the production of project bids and candidatures
manage and update the customer/partner database
assist in the development of a "customer" network and identification of potential partners in France and in neighboring countries.
Core competences:
strategic communication
PR and media
content production
digital communication
marketing
comprehensive understanding of the industry (architecture and design)
Profile:
background from communication, PR, media and/or creative background or have been working within/with the construction industry providing a deep insight and understanding of the profession
experience from three to seven years
language: French native speaking. English fluent
preferably French background securing a profound cultural understanding to the market
excellent writing skills
an eye for graphic beauty
team player with a strong ability to work independently
Applications have closed.