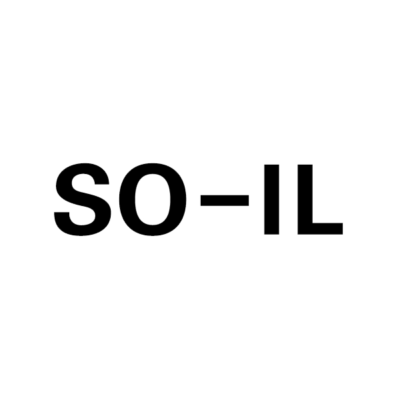 SO–IL is looking for a business development manager to become part of its team in New York, USA.
The business development manager will:
lead the office in business development (BD) efforts in coordination
with principal(s)
develop annual integrated BD strategy together with principals
establish and present what success would consist of, and how it will be
delivered
manage all aspects of the acquisitions funnel, including marketing, high-level communications strategy and client retention
administer and build out BD infrastructure (contacts, templates, data)
develop and coordinate overall tone for RFPs, RFQs and competition
entries
assist principals and senior staff to generate proposals for new and
existing business
facilitate press image requests and permissions on a rolling basis;
assist in maintaining the official archive of project images and physical
models
coordinate weekly meetings with principal(s) to ensure that schedules
are maintained, and strategic goals are met
present monthly at the management meeting targets and opportunities
Led by Florian Idenburg and Jing Liu, our New York-based firm works across countries and cultures. Together, our team speaks more than a dozen languages. We have completed projects in North America, Europe, and Asia for ambitious public and private clients.
We believe that through deep collaboration, architects can reconnect communities to their environments. In an increasingly digitized world, our architecture incorporates innovative physical materials that follow the specific scale and conceptual grounding of each project, for example, by stretching chainlink over a gallery building or applying bold glass tubing as a museum facade.
SO-IL creates alluring urban spaces, modern homes, and innovative workplaces. We have designed bespoke offices in Manhattan, a paradigm-shifting museum at UC Davis in California, innovative furniture for Knoll, a revitalized public square in Paris, and affordable housing in Leon, Mexico. Our practice is forward-looking; we work within pre-existing sites and ensure that places will remain adaptable to a dynamic future.
Publications like the New York Times and Frankfurter Allgemeine have featured us. Amongst a multitude of accolades, we can count the Vilcek Award, the Curbed Groundbreakers Award, and the MoMA PS1 Young Architects Program Award. Institutions like the Museum of Modern Art and the Art Institute of Chicago have acquired our work.
Please submit applications using the 'apply' link below.
Applications have closed.