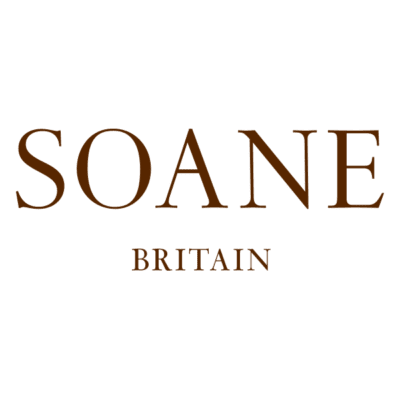 Soane Britain is seeking a CAD technician to join its team in Leicester, UK.
Company overview
Soane Britain, led by Founder Lulu Lytle, designs and makes exceptionally well-made furniture, upholstery, lighting, fabrics, wallpapers and interior necessities that consistently reward the investment, adding joyful atmosphere to any interior.
Every Soane Britain design is made in Britain in small workshops that excel in traditional crafts, such as iron forging, rattan weaving, chair making, precision engineering and saddlery.
Soane Britain's client list includes international interior designers, decorators and architects with Soane Britain's designs found in many important private houses, chalets and yachts around the world as well as hotels, restaurants, members clubs, boardrooms and retail spaces.
For more information please visit www.soane.com or join our social media platforms on Facebook, Twitter, Pinterest and Instagram.
Purpose of the position
Soane Bespoke is a consultative service offered to clients who wish to realise individual commissions that draw on Soane Britain's design expertise.
Custom and bespoke orders make up a significant proportion of our revenue and the overall expectation of this role is to produce drawings to the appropriate level of detailing for client approval and ensuring drawings are accurate to manufacture against. To interact and work collaboratively with our workshops, taking drawings from concept through to construction, ensuring they are consistent, accurate, current, effectively communicated and meet the demands of the budget.
Over the past 20 years our creative director has developed a strong design aesthetic which is distinctive to Soane. You will need to have the same passion for traditional design. We would like you to build relationships with our workshops and the role may involve travel to meet and work with them.
The role may also involve working on drawing up all our current designs onto Solid Works which must be accurate first time and ensure documents are maintained and kept up to date.
Duties and responsibilities:
translating specifications into detailed manufacture drawings
using SolidWorks and the CAD database ensure all files are up-to-date and to the latest revision, clear, consistent, accessible and in accordance with the company's standards
checking approved prototypes against technical manufacturing drawings in SolidWorks of all our furniture and lighting, along with installation guides and BOMs
achieving a high standard for quality, creativity and engagement
resolving technical detail, produce clear working drawings and specifications in accordance with company standards for manufacture and site installation
build and maintain knowledge of relevant product areas and new technology by sharing expertise and driving professional development
Qualifications for the position:
must have experience working in a manufacturing environment with a focus on furniture and lighting
must have a minimum of one year of professional experience
must be proficient in SolidWorks; with confidence in using features like 3D sketches, revolved sketches, weldments and surface modelling
an in-depth knowledge of SolidWorks custom properties to dictate BOM and drawing information. Need to be able to show an understanding of how to efficiently build SolidWorks assemblies in component form to create documentation such as full manufacturing drawing packs and installation guides for Soane's lighting range
a minimum of four years' experience utilising SolidWorks with one years' experience being within the industry
it is preferred to have experience using the Adobe Suite, mainly InDesign and Acrobat Pro
must demonstrate familiarity with the complete design process including scale, proportion and ergonomics
an understanding of a wide variety of manufacturing methods and processes including; metal fabrication, spinning, diecasting and CNC machining would be an advantage
a technical and commercial understanding of furniture and lighting construction, materials and techniques for effective manufacture would be an advantage
Skills or qualities for the position:
comprehensive knowledge of furniture design, work to a high level of dimensional accuracy
experience with engineering measuring practices is desirable
ability to work as part of a team within tight deadlines
Company benefits:
competitive salary
pension contribution
health insurance cash plan, including access to GP and mental health helplines
company car scheme
cycle to work scheme
income protection
generous holiday allowance and a day off on your birthday
unique culture that includes: Christmas and summer parties, monthly social team drinks and events, internal training
staff discounts on Soane designs and access to warehouse sales
Applications have closed.