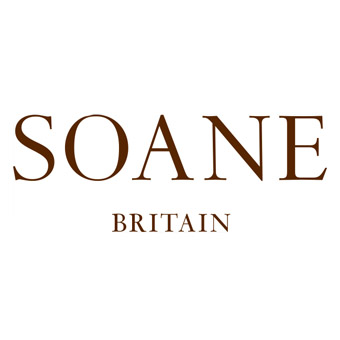 Soane Britain is hiring a design engineer to join its office in London.
Company overview
Soane Britain, led by Founder Lulu Lytle, designs and makes exceptionally well-made furniture, upholstery, lighting, fabrics, wallpapers and interior necessities that consistently reward the investment, adding joyful atmosphere to any interior.
Every Soane Britain design is made in Britain in small workshops that excel in traditional crafts, such as iron forging, rattan weaving, chair making, precision engineering and saddlery.
Soane Britain's client list includes international interior designers, decorators and architects with Soane Britain's designs found in many important private houses, chalets and yachts around the world as well as hotels, restaurants, members clubs, boardrooms and retail spaces.
For more information please visit www.soane.com or join our social media platforms on Facebook, Twitter, Pinterest and Instagram.
Purpose of the position
Soane prides itself on years of providing the highest quality pieces and services to our clients and we expect you to share the same high standards with the work you produce. Our unique selling point is that we have the ability to custom or bespoke our products to our clients' needs, because we work closely with our British workshops, using traditional skills. We would like you to build relationships with our workshops and the role will involve travel to meet and work with them. Ensuring drawings are accurate to manufacture against will be an important part of your role.
Over the past 20 years our creative director has developed a strong design aesthetic which is distinctive to Soane. You will need to have the same passion for traditional design and support her creations with your technical knowledge, assisting in the development of new and existing designs. You will be working with the design manager to introduce design and production concepts working on new designs and collaborative projects generating production and technical engineering drawings using SolidWorks.
As a minimum we would expect you to have three to five years of SolidWorks experience with a furniture industry background.
This role would really suit someone who wants to expand on their skills into furniture manufacture.
Duties and responsibilities
Product development:
manage the product development process.
using a centrally-located list of product improvements, work with the Head of Production and the design manager to methodically work through with the co-operation of relevant workshops
work to improve the performance and efficiency of existing products to achieve a greater margin
resolving technical detail, produce clear working drawings and specifications in accordance with company standards for manufacture and site installation
build and maintain knowledge of relevant product areas and new technology by sharing expertise and driving professional development
working with the design manager to implement engineering solutions to technical issues and custom and bespoke projects
supporting the production stage, such as training assembly operatives
New designs:
to liaise with our workshops, interior designers and architects on creating a vision
provide technical support to the creative director on twice yearly new product launches
working with the design manager to engineer new designs from concept through to manufacture
design and test furniture prototypes identifying and selecting materials needed for production
ensure that new product designs and any cost reduction designs strive to achieve the target cost price, required launch date and meet all necessary legislative criteria
compile a complete technical information package for each product in the form of detailed assembly drawings for use in the manufacturing process
Lighting:
to provide technical support on new lighting designs
to work with the CAD technician to produce full manufacturing drawings and lighting BOMs
deal effectively with design problems to ensure efficient and profitable manufacture
Qualifications for the position:
must have worked in a furniture manufacturing environment
must have minimum three to five years' professional experience
experience within a lighting manufacturing environment is an advantage
an understanding of a wide variety of manufacturing methods and processes including; metal fabrication, spinning, die-casting, CNC-machining and injection moulding would be an advantage
technical and commercial understanding of furniture construction, materials and techniques for effective manufacture would be an advantage
must demonstrate familiarity with the complete design process including scale, proportion, and ergonomics
must be proficient in SolidWorks and have in depth knowledge of Solid Works custom properties and creating BOMs
Skills for the position:
a passion and desire for furniture design and development (rather than creative product design)
be comfortable presenting information and speaking to suppliers/internal customers where necessary
excellent Excel skills
excellent Microsoft Office skills
excellent communication skills, both written and verbal to communicate clearly and warmly with colleagues and our workshops
immaculate attention to detail
Qualities for the position:

enthusiastic, self-motivated and an excellent team player
ability to prioritise and work with the team
good personal organisational skills and able to work to tight deadlines
passionate about good design and manufacturing and have an interest in furniture
works productively in a high pressure environment, adapting to changing circumstances and maintaining a positive outlook
able to multitask and time manage
Applications have closed.