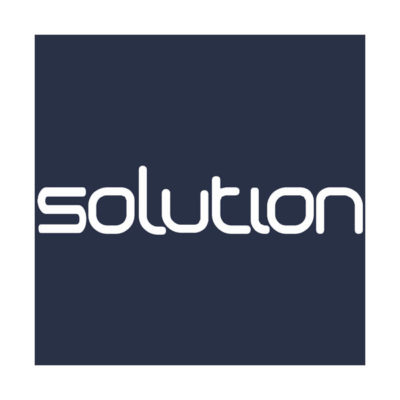 Solution is seeking a graduate recruitment consultant to join its team in London.
Are you a graduate looking for a career in a forward-thinking and results-focused recruitment consultancy? Are you looking for rapid progression, flexibility and a relaxed working environment? If this sounds of interest, you may want to continue reading…
My name is Lewis Powell and I joined Solution back in January 2014, I had no sales or recruitment experience whatsoever, only a hunger to succeed and a couple of years' working under my belt at a large corporate organisation which had no relevance at all to the design sector. Five and a half years on, I now manage a team of consultants whilst simultaneously recruiting for some of London's leading design studios, architectural practices and visualisation houses.
You'll probably be thinking something along the lines of… "How do you get from having no experience to running a team in five years?" The answer is simple – hard work, dedication and a passion to deliver only the very best service to everyone you work with.
I started off shadowing one of the founding directors, Jason Bailey, who has almost 20 years' experience recruiting within the design sector. The training programme here is extremely hands-on, you attend every candidate and client meeting with your superior and you're brought into every conversation that they have. This gave me a practical and meaningful way of learning both the industry as well as the recruitment process, something that cannot be taught in a classroom using fake situations, fabricated only for training purposes. Having real situations to learn from was the difference for me at this point in my recruitment career.
After four months of intense, hands-on training I was ready to be released into the world of recruitment. I initially started off recruiting solely within the commercial design sector. It gave me a focus, and a chance to build new relationships with clients we hadn't done much business with in the past. Solution always push the "personal brand" and are keen for you to get out and meet as many people as possible. They want you to inject as much personality into your work as they do process and attention to detail. All these elements are key in ensuring a long term and fruitful career in recruitment.
Within the first two years' here I had attended Salone del Mobile and various industry-related awards ceremonies. Just so you know, Salone is one of the world's largest furniture exhibitions and based in Milan, thousands of designers attend to check out the latest industry trends. I'd never been to the city before and I never thought there would be the chance for international travel working in recruitment. Heading to Milan was not only exciting for me but just the start of what was to come…
Over the next two years' I found myself at over 20 awards dinners, balls and conferences, all relevant and design-focused, which offered a great opportunity to meet new people who helped me get to where I am today.  The icing on the cake has been travelling to Berlin twice for the IHIF Conference, more specifically being invited by a trusted client to their drinks evening which is a memorable event to say the least.
I've just touched on the work-related fun stuff that goes on here at Solution. That's not mentioning the weekly, bi-weekly, monthly and quarterly competitions which could see you on a plane to the Balearics. That's also not mentioning the industry-leading commission structure that we offer, or the monthly team budget I get to spend on drinks or meals of our choice, or the legendary summer and Christmas parties, or the fact that you get to work with me every day. You get the point. I'll stop now.
Amidst all the travelling, balls, awards dinners and social events, I maintained a dedicated service to my clients to ensure that I was only sending them the very best talent the industry has to offer. You get found out quickly in this sector and if your attention to detail isn't good enough, design studios will no longer want to work with you. It's as simple as that. You have to listen to their needs, then deliver.
Having progressed through the structure, I am now part of the 'management scheme' here at Solution which offers a clear path to owning shares in the business. This is possible for anyone. If that's not of interest, then stop reading here. Recruitment just isn't for you.
You are given all the tools and all the support you'll need to achieve this if running a team is what you want to do. We'll pay to put you on external training courses, so you learn the ins and outs of managing people. It's an eye-opening experience and something I personally loved doing.
We now have an opportunity for someone to join the team at entry-level. You'll be working closely with myself and have exposure to the full recruitment cycle from day one. There won't be a day that goes by where you don't feel as if you've learnt or achieved something new.
But let me tell you… this industry isn't easy. To be part of this team you need to be dedicated, open-minded, hardworking, organised and be able to confidently hold conversation. It's not an easy job, but it is extremely rewarding.
So, if you're interested in working for a fun, relaxed, detail orientated, results-driven business then please apply with your CV and we can grab a coffee!
Please submit applications using the 'apply' link below.
Applications have closed.