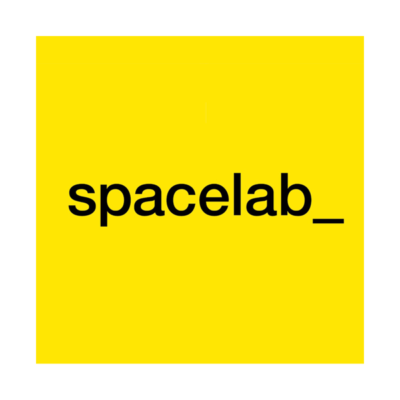 There is an opportunity for a business development manager at Spacelab in London.
spacelab_ are award-winning architects and experimental architectural design studio who create spaces with purpose – exciting forms, projects and experiences at every scale. We believe that space can make our lives better. It unites us, gets us talking, stimulates our imaginations and weaves us back into a relationship with our environment.
spacelab_ is part of the lab_ collective. A collective of five creative companies; urbanlab_, energylab_, spacelab_, sense_   and the depot_. Together we are constantly experimenting and reshaping the boundaries to form exciting, unpredictable, outcomes. In pursuit of big ideas that have the potential to evolve and grow.
We are hiring a business development manager to help us grow. If you are strategic, forward thinking and looking for a challenge, spacelab_is a great place to grow your career. We look forward to receiving your application.
The role:
work alongside spacelab_ directors to develop a strategic pipeline for spacelab_
identify market opportunities through meetings, networking and other development channels
meet new and existing clients to build long term relationships
regular monitoring of press and articles, making links between projects, experience and opportunities
liaise with the wider lab_ to develop joined up sales and marketing strategies
produce monthly reports for spacelab_ and the lab_ development meetings
represent the lab_ as a host or attendee of networking events
maintain a good knowledge of the industries relevant to the lab_
work closely with spacelab_ directors to devise successful bid responses, including the writing of, financials and relevant pitch materials for potential clients
The ideal candidate:
minimum of five years' experience in a business development position, specific to UK construction and property markets, experience and knowledge of building services and sustainability business ideal but not essential
excellent verbal and written communication skills, strategic and analytical thinking skills
flexible working approach – but requirement to travel within the UK as required to meet the needs of the business
self-motivated and adaptable to lead or contribute to a team effort
dynamic and enthusiastic individual, committed team player with desire to help business growth
The benefits:
training and professional development opportunities
access to free events as well as other perks and discounts
free subsistence within the depot_
a collaborative style of working
flexible working
sociable, non-hierarchical, 'family feel' culture
a culture with a drive toward personal growth and happiness, with initiatives for both physical and mental wellbeing
private health, optical and dental insurance
Applications have closed.