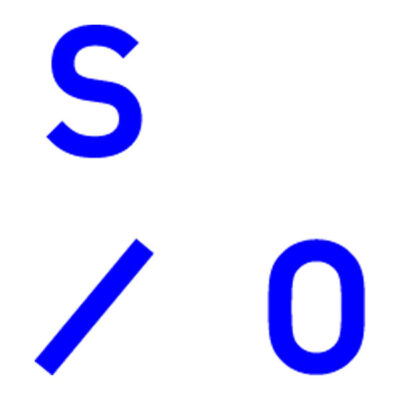 Squint/Opera is looking for a HR manager to join its team in London.
Our HR manager drives company culture and supportive practices, working with the CPO on strategic company initiatives while acting as a warm-hearted confidante for UK staff. You are responsible for HR compliance across UK employment law and should be qualified to advise on normal people management.
Main responsibilities
People operations:
process oversight, including onboarding and leavers, adopting continuous improvement model
provides training for new or newly promoted staff in HR systems and processes
manages and reports on the UK HR budget
looks after employee wellbeing, champions Squint/Opera internally and with potential new hires
reports to the leadership team on HR issues including ad hoc performance management, disciplinary or other action
leads the social committee and spearheads cultural initiatives with coordination from the support team
leads the UK portion of the ED&I Committee and rollout approved programmes across the business
HR management:
reviews, maintains and implements the HR standards, records, policies and benefits across the UK entity and responsible to ensure the UK entity is complying with any changes in employment law
accountable for H&S compliance alongside the studio team
key contributor to systems rollouts which include HR process
line manages people and culture coordinator
HR administration:
creates HR related letters and updates systems where needed
manages holiday administration and communicates to team on remaining allowance
adds changes to UK payroll
main point of contact for renewal of UK benefits and providers
Reporting:
reports to the CPO directly and communicates regularly with the senior leadership team
reports against their remit contributing to leadership/management reports
Character traits:
strong verbal and written communication skills
sets high standards of behaviour
approachable, flexible, adapts well to changing priorities
excellent at planning, organising and carrying out objectives
skilled in applying a range of techniques to influence positive outcomes
able to influence and gain the commitment of key players to proposed courses of action
calm and in control when under pressure or in difficult situations
ability to make things happen, perseverance
highly empathetic, great emotional intelligence and interpersonal skills
Qualification/experience:
degree level or professionally qualified in relevant field
three plus years experience in a similar role
Hours
This is a full-time position.
Our working hours are 9:30am – 6:00pm [Monday through Friday, with one hour for lunch]
We currently have a hybrid approach to working with a mixture of in-house and remote days.
Benefits:
25 days holiday plus bank holidays
medicash health scheme
company pension scheme
weekly masterclasses
cycle scheme
medical insurance
secondments between our London and New York studios
life and AD&D insurance
access to FSA, HSA, and pre-tax commuter benefits
training and development opportunities
This is just a snapshot of some of the perks you can expect at Squint.
About Squint/Opera
Squint/Opera is a leading creative studio which bridges the worlds of architecture, design, media and technology to create compelling, narrative-driven experiences. As experts in blending digital media with physical reality, we help our clients craft digital content to immerse their audiences and communicate big ideas.
Squint was founded in London in 2001, by four young friends who wanted to help visionary thinkers and institutions make the radical a reality. For more than 20 years, we have delivered projects in every corner of the globe and for a wide range of clients across architecture, government, real estate, museums and attractions.
Squint/Opera is part of a larger team at Journey, which was formed to help companies envision the next chapter of their customer's journey, and craft a compelling experience across all touchpoints, both reimagined and newly created.
Squint/Opera is now part of Journey, a leading innovation and design agency who specialise in crafting compelling experiences across the physical and digital realms. Together, Squint/Opera and Journey create the first agency with proven expertise blending the physical and virtual worlds at a global scale.
Our values:
embrace change
seek invention
increase our knowledge
say it simply
ego-free
Apply now
We want to create a positive impact on a global scale. And to do that, we know that the people at Squint/Opera have to reflect all global lives and identities.
No matter your background, identity, or even if your experience doesn't exactly match but you think you could still be successful in this role — we'd love to hear from you!
We work flexible hours, we support remote working, and if that doesn't quite work, we will definitely listen to what will. We're striving to create a place where all feel valued and welcome — and would love to hear how we could do that for you.
Please submit a CV and cover letter explaining why you're interested in working at Squint via the apply for job button below.
£40,000 - £49,999
Applications have closed.