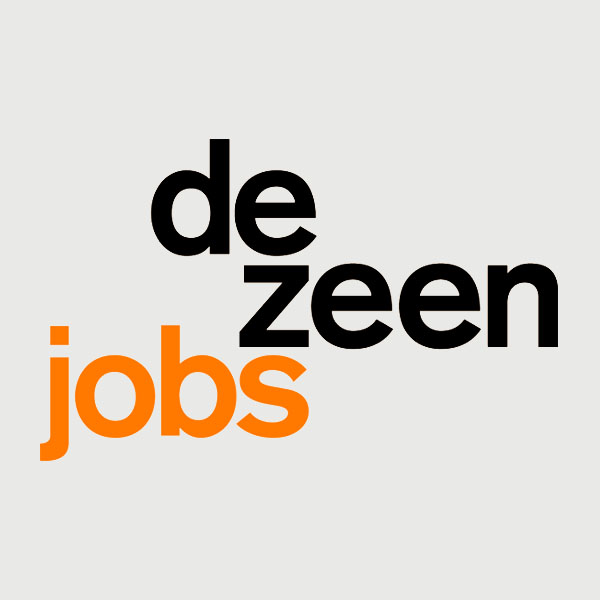 St William Homes is seeking a design manager to join its team in London.
Company overview
St William Homes LLP is a joint venture between National Grid plc and the Berkeley Group. It formed in November 2014 with the aim of developing surplus brownfield land for residential and mixed-use development across London and the South East.  The partnership combines a significant portfolio of predominantly disused former industrial sites owned by National Grid with Berkeley's expertise to design, build, and market new developments. The new partnership has the capacity to deliver in excess of 14,000 homes over the next 10-15 years. More information about St William can be found here.
Role overview
St William are seeking an ambitious candidate with an architectural background to fill an exciting position assisting on projects in the land and development team from land acquisition to planning stage and beyond. Preferably Part 3 with several years of client facing experience. The role is varied and you will often be working across several different projects at any one time, helping to develop designs whilst ensuring that any design proposals are practical, deliverable, efficient, and of the highest quality. A strong understanding of efficient and commercially driven design is fundamental to the role.
Responsibilities:
work as part of a team at land acquisition stage to develop initial development proposals that establish and accurately demonstrate the optimum amount of development that is suitable for a given site
work closely alongside other departments within the company to ensure that proposals meet all necessary requirements of the company
ensure that design proposals adhere to all relevant constraints; practical, site-specific, economic, regulatory etc
evaluate development proposals from external consultants to assess their practicality in terms of efficiency, buildability and commercial viability
optimisation of consultant's proposals at all scales, from site layout to building configuration and internal apartment layout
involvement with a wide variety of other aspects of design within the office
Core competencies
St William has a set of core competencies, which we seek in all of our employees. They are as follows:
developing people – demonstrates a genuine interest in coaching and developing others in order to improve performance
involving people – encourages the contribution of others and takes their views into account
influencing others – influences others using rational arguments. Identifies basis for compromise and reaches agreement
communication – conveys accurate information effectively using the most appropriate methods to reflect the needs of the audience and ensure mutual understanding
managing relationships – builds and maintains good relationships with customers and colleagues by adopting the most appropriate approach to deal with people and situations
self control – performs effectively by keeping emotions under control, particularly in stressful and difficult situations
personal organisation – efficient in one's use of time and works in a well-structured way
self-confidence – projects a realistic belief in one's own ability. Not afraid of constructive criticism, will raise issues and challenge even in the face of expected or actual opposition
self-development – takes responsibility for personal improvement, learning from experience and new situations
information gathering – Seeks the full range of relevant and accurate information in a methodical way
forward planning – anticipates the possible demands and outcomes of a particular task or situation – plans and prioritises appropriately
analysis and judgement – logically breaks down problems/situations into their essential parts and draws reasonable conclusions based on their analysis
thoroughness – is accurate, pays attention to detail and ensures tasks are completed on time
integrity – shows support for Berkeley Group values – particularly demonstrating the highest levels of honesty and integrity
Personal specification
Alongside the general core competencies listed above, the successful candidate will demonstrate the following attributes:
a creative approach to design and problem solving
the ability to quickly pick up new skills whilst working on the job
a strong commercial understanding of good design and architecture
ability to work efficiently to optimise design proposals at all stages of a project
ability to work flexibly and collaboratively as part of an iterative design process taking on board views and opinions of different members of the team
self-driven, creative and able to show initiative
Technical abilities
Good graphic design and presentation skills are essential. As a minimum, candidates should be fluent in:
MS Office
AutoCAD
Adobe Creative Suite
Sketch-up
Remuneration
A salary range of £35,000 to £45,000 is on offer for the right candidate. A competitive package will be offered for the right candidate.
Application process
Please submit your CV alongside recent examples of your work via the 'apply' link below.
The interview process will be as follows:
Initial interview: an opportunity to introduce yourself, talk us through your recent work experience and ask us questions about the company and the role.
Two design exercises will be set at the end of the interview. These will reflect typical work streams that you may undertake on a day-to-day basis. They offer you the chance to demonstrate your design capability and commercial focus.
Follow up interview: an opportunity to present and discuss your design exercises. Further opportunity to discuss the company and the role.
Programme
Please submit your CV no later than Friday 23 April 2021. First round of interviews will start w/c Monday 19 April 2021. The proposed start date will be in May 2021.
Applications have closed.