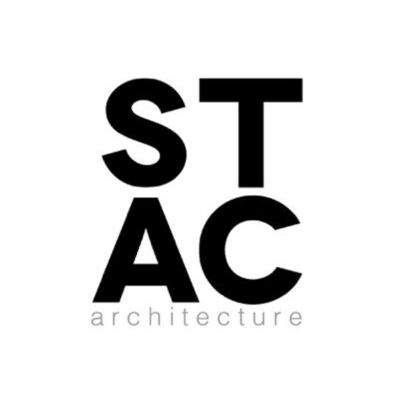 STAC Architecture is recruiting a Part 2 or 3 hospitality designer/architect to join its team in London.
We have two positions to fill!
This is a role for independent individuals who wish to design and see their ideas realised and built.
With regards to hospitality design, quite simply put 'you won't get more design freedom anywhere else!'.
This does however come with increased responsibility & we are therefore looking for job running designers that have a proven track record for delivery.
If you are bold, brave and creative and wish to design and deliver beautiful projects then this role is for you!
Our studio
STAC Architecture is an award-winning, design-oriented studio. Design excellence is at the forefront of everything we do. We focus on innovative thinking, collaborative design and making, constantly pushing the boundary of what is possible within the realms of art, architecture, interiors and product design.
STAC specialises in hospitality and residential design and architecture.
Our hospitality projects have budgets of £1m plus and involve very bespoke design and collaboration with artisans, artists and makers around the world.
We would, therefore, like to hear from job running architects/interior designers with a proven track record in hospitality. The successful candidate will be stepping into a design oriented studio that is on the cusp of significant growth and this new team member will get the opportunity to play an integral role in this transformative phase. Designers at STAC take full concept and design ownership of their projects, giving them a freedom rarely found in other studios.
As well as a proven track record for design and detail drawing, each candidate will be required to demonstrate that they are not only passionate about design, but self-motivated, organised and willing to work as part of a wider team.
Key criteria:
job running Part 2 or 3 architect/interior designer
hospitality, commercial fit-out design experience
strong conceptual design / thinking
3D modelling ability, Rhino/SketchUp
site experience
experience in delivering co-ordinated tender and construction drawing packages
a full understanding of translating design concepts into building assembly
confident in communication with excellent written and spoken English
ability to work within a team, as well as organise and run your own projects independently
excellent organisational & time management skills with the ability to work well under pressure
Adobe InDesign and Photoshop experience
Vectorworks 2D proficiency
Role:
job runner
work on existing and new projects from concept to construction
work at a range of scales from individual pieces of furniture to full building envelopes
design, detail and execute fast tracked projects with ease
production of tender and construction packages – drawings, schedules and specifications
report to senior members of the team re: job status, workload etc.
Nice to have:
Mac experience
advanced 3D modelling ability, preferably in Rhino 3D
Rhino and Grasshopper experience
Job start date: immediate
Competitive salary to reflect experience and ability to fulfil the needs of the role.
How to apply
If this role sounds like it is too good to pass up, then please submit your CV and portfolio (maximum file size 10MB) via the apply for job button below quoting 'STAC Part 2 or 3 hospitality designer/architect'.
In your portfolio, please include examples of completed drawing packages – from floor plans and sections through to construction detail drawings (1:5/1:2 scale). These should be accompanied with a brief covering letter stating why you believe this role is for you and what your strongest attributes are. Please also state your salary expectations and availability.
We are only able to accept candidates who already hold the necessary documents entitling them to live and work in the UK without restriction.
Due to the sheer number of applications we will only be able to respond to those that fulfil the above mentioned criteria.
STAC Architecture is an equal opportunities employer.
@STAC_architecture (Instagram)
www.stac-architecture.com (out of date as about to launch new)
This position is only available to applicants based in the United Kingdom