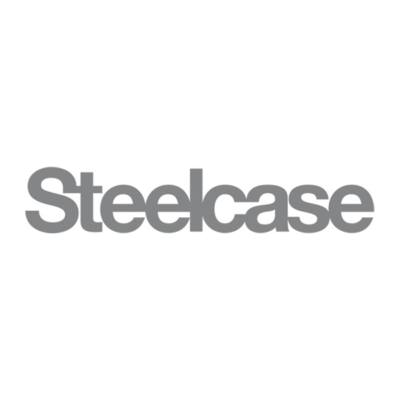 Steelcase is hiring a workplace design consultant to join its team in Munich, Germany.
Do you want to create positive impact on the world of work through design and consulting?
Join us!
In a nutshell
We are looking for a design professional with experience in spatial design, who wants to join us in leading the hybrid work transformation. In this, we are searching for someone passionate about human centric design, who comes with exceptional sense making skills and the ability to create compelling concepts and experiences through collaboration.
We are an EMEA based team of consultants and creatives in the mission to empathize with users and organizations to deliver great, tailored workplace concept.
What you will be doing
Creating meaningful, user-centered spatial concepts, strategies and furniture settings – by leveraging Steelcase research and insights – that meet clients needs. You will lead multi-disciplinary and multi-regional design and consulting opportunities; brief and align design team members on client needs and objectives.
Your tasks will entail:
differentiate Steelcase from the competition by providing clients and design firms with a collaborative experience in developing holistic workplace concepts
facilitate workshops with clients in order to develop a deep understanding of user and organizational needs
represent the Steelcase insights and brand in formats such as round tables or trainings
respond to requests of our global and local (GSM/DACH) sales team in support of major business opportunities
partner with our EMEA Workplace Design Team in Munich and Cluj to formulate the design concept and deliverables
scale our internal tools and resources and help us to constantly improve our capabilities as a team
build strong relationships with the internal and external design community
help foster a strong and supportive team culture and peer learning
travel as required for the purposes of working closely with clients, dealers and Steelcase teams
Who you are:
experienced in leading clients and teams through the design process
experienced in leveraging design thinking and/or storytelling
you are fluent in English and German, any other languages (spoken across EMEA) would be beneficial
you have a degree in interior design, architecture, industrial design, UX design, exhibition design or similar
you have a minimum of five years' of relevant work experience
you are a strong and empathetic communicator – able to express yourself clearly through words and drawings
you are able to synthesize and translate findings from engagements into design concepts
you come with a high level of interpersonal skills
you have strong visualization (CAD, PPT, Adobe Creative, sketching) and presentation skills
you are naturally curious – you like to learn
you enjoy and seek out multicultural working environments
Why people choose to work with us
At Steelcase we put people at the center of everything we do. We understand the role of work and believe that it can bring meaning and purpose to the lives of our customers and our employees. We prioritize supporting our employees both in and out of work, in all aspects of their lives. When we bring our talents together, we make a positive lasting impact through our work and communities.
Who we are
Organizations around the world trust Steelcase to help them create places that help people work better, be inspired, and accomplish more.
We design, manufacture, and partner with other leading organizations to provide architecture, furniture, and technology solutions – accessible through a network of channels, including over 800 Steelcase dealer locations. Steelcase is a global, industry-leading, publicly-traded company with fiscal year 2021 revenue of $2.6 billion.
What matters to us
More than qualifications, we're looking for talent and potential. We are proud to have a diverse and inclusive workforce, and we're always looking to improve our global community. We value applicants who are comfortable interacting with people different from themselves, building mutual respect and positive relationships. We invite people from all backgrounds and genders to apply.
Steelcase provides employment opportunities to all qualified employees and applicants without regard to race, color, creed, genetic information, religion, national origin, gender, sexual orientation, gender identity and expression, age, disability, or veteran status and bases all employment decisions only on valid job requirements. We are proud to be recognized for our inclusive workforce by the Corporate Equality Index for the past nine years.
If you're interested in Steelcase but this isn't the right time or role, join our talent community to be updated on future openings in your area(s) of expertise.
Applications have closed.