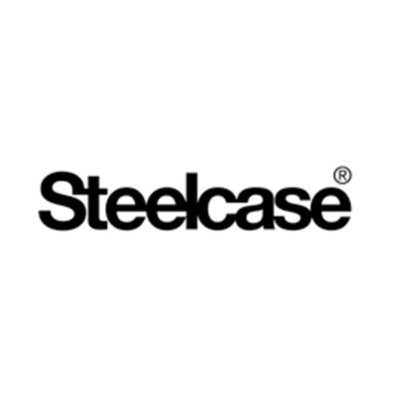 Steelcase is seeking a graphic design manager to join its studio in Munich, Germany.
We are looking for a talented designer manager to lead a team of internal designers and external creative partners for the Steelcase family of brands.
Areas of work may include leading projects in:
branding
graphics
communications
interaction
research/strategic
environmental design for print media or digital delivery
Daily activities will include working collaboratively with internal clients, designing brand identity visual systems, mentoring designers, and providing design and visual branding advice on
projects.
Ideally, in this role, you should be creative, insightful, and versatile, with the capability to design in multiple mediums. Along with excellent design skills, your ability to handle personal workload and project schedules is essential. Familiarity with various production techniques (both print and
digital) is also a requirement.
Strong written and oral communication skills, an exacting attention to detail, capacity to multitask and work well with others under pressure, collegiality, a sense of humour, and flexible hours are a requirement.
What you will be doing:
supervise and lead the graphic designing team while also participating in crafting and redesigning brand visual language and design systems
analyze and plan the framework of design projects while ensuring that the delivered products or services are aligned with the brand standards of the company
you delegate job responsibilities among team members and oversee that quality work is being completed within the deadline while also assisting them in choosing the right style, attractive graphics, images, and other visual elements to adept them according to the objectives of the project
complete the project work within the timeline and estimated budget
collaborate with internal partners and be the point of contact on design projects
oversee that new techniques and processes are used to provide the best quality of designs
bring new creative partners and ideas to the organisation
Who you are and qualifications:
four years'/bachelor's degree in graphic design
seven plus years' working in the field of design with three plus years in design leadership
excellent creative and innovative skills
strong oral and written communication skills
extremely convincing with good presentation skills
strong project management and organisational skills
client interfacing ability with confidence
strong interpersonal skills and effective relation-building capacity with client, partner and internal team at different levels in the organisation
it is critical for you to be detail oriented and well organized, have a strong delegation power and the ability to use strong analytical and artistic approach to solve complex issues while handling multiple projects and prioritizing different tasks
We are proud to have a diverse and inclusive workforce, and we're always looking to get better. We value applicants who are comfortable interacting with people different than themselves.
Women, people of any race or national origin, lesbian, gay, bisexual, and transgender people, veterans, working mothers and fathers, and everyone else are all invited to apply.
Steelcase provides employment opportunities to all qualified employees and applicants without regard to race, color, creed, genetic information, religion, national origin, gender, sexual orientation, gender identity and expression, age, disability, or veteran status and bases all employment decisions only on valid job requirements.
Please submit applications using the 'apply' link below.
Applications have closed.