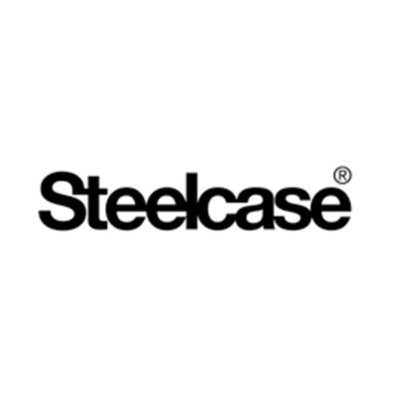 Steelcase is looking for a senior industrial designer to join its team in Munich, Germany.
Design at Steelcase leverages user research and unique insights to develop compelling solutions, unlocking human promise wherever work happens. For our design team at the Learning and Innovation Center in Munich, we are looking for a curious and experienced senior industrial designer passionate about furniture, technology, and the future of work.
The Munich LINC is a key node for our global design and cross-functional development team. Frequent collaboration across geographies and time zones means we require excellent verbal and written communication skills as well as an open mind. We iterate fast and our process is rooted in prototyping and clearly framing ideas to enable desirable user experiences.
We are looking for designers, thinkers and makers with an entrepreneurial attitude and a broad aesthetic sensibility, stretching from the scale of architecture to the intimate space of wearables. We appreciate diversity and are curious about how your unique personal interests will enrich our global community.
The job
Design thinking, understanding and articulating user insights, communicating and visualising your thinking process, fast iterative prototyping, 3D modeling and visualisation, collaboration across time zones and cultures, storytelling and concept presentations, driving and leading projects forward, helping others to become better.
Required skills:
have a strong portfolio demonstrating a clear design process and a variety of approaches to problem-solving
are highly empathetic, able to research design problems and synthesize insights as part of cross-functional teams
present design direction in clear and compelling frameworks, also to non-designers
have an intuitive sense of complex systems and an eye for detail
are a hands-on thinker, maker and storyteller, eager to experiment and able to build physical and digital prototypes
are comfortable expressing your point of view in a highly collaborative environment and also build on other ideas while they iterate on yours
are very curious and constantly feeding your intellectual and visual curiosities
work quickly and effectively through concept explorations
are also a nice person
Education/experience:
bachelor degree or higher in industrial/product design
a minimum of eight years' hands-on product design and development experience
experience designing furniture and spaces are an advantage
proven ability to work in all phases of product development
knowledge of materials, manufacturing, and latest technologies
fluent in English and at least one other language
hands-on prototyping experience, analogue and digital
willing to travel in the region and internationally
Please submit your CV, cover letter and portfolio using the 'apply' link below.
Applications have closed.