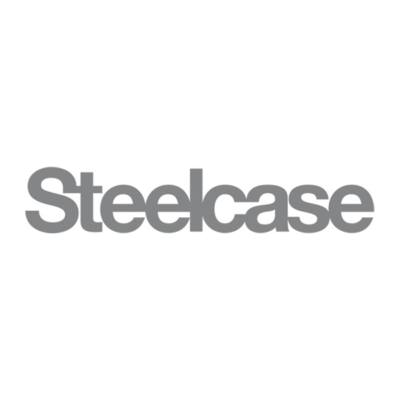 Steelcase is seeking a senior interior designer to join its team in Munich.
This is a one year full-time determined contract.
We would love to see some examples of your previous works so please attach your creative portfolio and a complete CV to your application.
Who we are?
Design at Steelcase leverages user research and a unique insight to develop compelling solutions, unlocking human promise wherever work happens. For our new Learning and Innovation Center (LINC) in Munich, we are looking for curious and hands-on interior designers who are passionate about furniture, technology, the future of work, and are impacting architecture.
The Munich LINC will be a key node for our multi-disciplinary global design and development team. Continuous collaboration across geographies and time zones means we require excellent verbal and written communication skills as well as an open mind. We iterate fast and our process is all about making, visualising, prototyping and demonstrating ideas to enable desirable user experiences.
We are looking for designers, problem solvers and makers with a results-oriented attitude and a broad aesthetic sensibility, stretching from the scale of architecture to the intimate space. We appreciate diversity and are curious about how your unique personal interests will enrich our community.
What you will be doing as a senior interior designer
Design thinking, understanding and articulating user insights, communicating and visualising thinking process, fast iterative prototyping, 3D modelling and visualisation, collaboration across time zones and cultures, storytelling and concept presentations, driving projects forward and leading project streams, helping others to become better.
Who you are:
highly empathetic, able to research design problems and synthesise insights as part of cross-functional teams
have a strong portfolio demonstrating a clear design process and different approaches to problem-solving
present design direction in clear and compelling frameworks, also to non-designers
have an intuitive sense of complex systems and an eye for detail
very curious and constantly feeding your intellectual and visual curiosities
comfortable expressing your point of view in a highly collaborative environment
work quickly and effectively through concept explorations
are also a nice person, willing to travel in the region and internationally
Qualifications:
bachelor's degree or higher in interior design and/or architecture
five to seven years' hands on design experience in related field
familiarity designing work spaces not a must but an advantage
experience and ability to work in all stages of architectural project: programming through to construction administration
responsible for accomplishing all phases of design architecture projects from inception to typical layouts and renderings
fluent in English and preferably one other language
proficient in Auto Cad, Sketch-up, and Adobe Creative Suite, 3D rendering is a plus
If you want to be part of our design team, send us your application by clicking the 'apply' link below (please attach your creative portfolio and a complete CV to your application).
We are proud to have a diverse and inclusive workforce, and we're always looking to get better. We value applicants who are comfortable interacting with people different than themselves. People of any race or national origin, lesbian, gay, bisexual, and transgender people, veterans, working mothers and fathers, and everyone else is encouraged to apply!
Steelcase provides employment opportunities to all qualified employees and applicants without regard to race, colour, creed, genetic information, religion, national origin, gender, sexual orientation, gender identity and expression, age, disability, or veteran status and bases all employment decisions only on valid job requirements.
You must sign in to apply for this position. If you don't have a Dezeen Jobs jobseeker account, create one here.