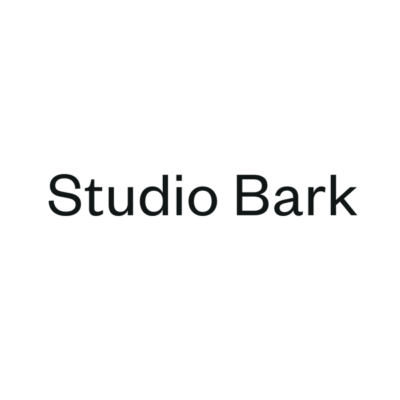 London, UK
Architectural assistant/designer

Studio Bark is seeking a talented architectural assistant/designer with strong 3D and computational abilities in London. 
Minimum requirements
Important: we will not consider any applications that do not meet the following requirements.
Please only apply if you are:
an advanced user of Rhino 3D
a competent user of Grasshopper
eligible to live and work in the UK
fluent in written and spoken English
(see application instructions at the bottom)
Other skills desired (in order of importance):
proficient in Adobe Creative Suite (PS/AI/ID/AE)
experience with CAD CAM (an understanding of CNC machining)
construction/site experience
SketchUp and/or Vectorworks
hand sketching
physical model making
visual rendering skills
the ability to make delicious coffee
The candidate
We are seeking a technically-minded individual to get involved in delivery of a range of innovative projects focused around digital manufacture, modular construction and self-build. The successful candidate will have the opportunity to play a key role in the delivery of a number of exciting bespoke projects and contribute to the on-going development of our self-build system and parametric workflows.
You should be contentious and diligent with a keen eye for accuracy and precision. Good numeracy and computer literacy are key requirements.  The role will be best suited to an organised, methodical and reflective critical thinker.
We are looking for someone who shares in our ethos and passion to join our tight-knit studio. The successful candidate should be a versatile team player, willing and able to support a range of roles from driving software to liaising with suppliers, from physical model making to on-site construction.
Competitive salary based on experience.
The studio
We are a young, motivated, forward-thinking practice working in a variety of sectors (see our website for a range of projects).
We have a passion for design and outstanding, environmentally-driven architecture. We believe that if environmental architecture has any chance to change the world for good, it is essential that the architecture itself stands alone.  Our focus on the environment sets us apart and guides every decision we make both in projects and studio life. We cycle where possible, eat lunch together with homemade food and grow some of our own food in the studio.
Driven by the belief that architecture and construction should not be separate disciplines, we use the process of making to further our knowledge and refine our architectural expression. We enjoy testing new materials, learning from traditional craftspeople and engaging in education through universities and live-build projects.
As a young practice, the work we deliver is diverse, interesting and constantly evolving. Working in a large creative community in Hackney Wick, we like to involve other architects, artists, graphic designers, and makers to critique and enrich our output.
How to apply
Please send your CV including examples of your work in PDF format to info@studiobark.co.uk (10MB maximum file size).
Important: the email subject line should read "CV003 – "Your Name" job application'
You should include examples of your own work that demonstrate your abilities with Rhino and Grasshopper. Applicants who do not meet the minimum requirements will not be considered.
Home