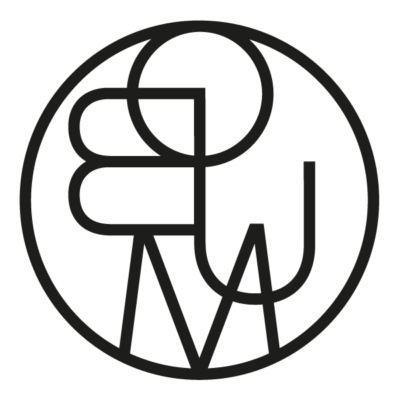 Studio Boum is looking for a senior designer to join its team in London.
Studio Boum is a special events and experiences studio. We produce events and experiences within the fashion, luxury and lifestyle industries.
Our projects include designing and executing fashion shows, presentations, one-off brand events, live broadcasts, parties, stunts, pop-ups and immersive retail projects across the globe.
The nature of live events
It is important to note that the nature of our studios work, and the live events industry requires all team members to work in both a studio environment as well as 'on-site'. 'On-site' means overseeing the install, live and de-installation of live events, shows, parties, exhibitions, and pop ups at locations across the globe. It is a physical part of our work, is incredibly exciting, rewarding and equally as important as the studio-based activities.
Each team member is required to participate both sides of the job including the 'studio time' and the 'on-site' execution; taking the design into a fully realised piece overseeing all details, ensuring all elements are to the highest STUDIO BOUM standards.
The nature of events means there is a level of unpredictability, complexity, intensity, and at-the-same-time satisfaction that comes with executing high level projects for the best brands in the world.
Each team member will have a strong desire to participate in this 'on-site' part of the job. Live Events, Installs and De-installs also take place over anti-social hours, on weekends and (on occasion) public holidays and teams will be expected to work on projects over these times.
Role
The role of the senior designer is to participate in the design and creation of our event projects, taking on a project lead role to design, plan, prepare and physically realise designated projects from concept to completion.
The ideal skills required for the role include:
client communications: high level skills and experience working directly with clients on complex and dynamic creative projects, working closely with them to understand the design objectives and brief. Skills in building strong relationships and acting in a friendly, professional and solutions driven way are essential
a professional archive: a long historical archive of skills based on your extensive experience in the industry, clarity around the process of the design of live events and skills based on key learnings derived from previous projects and their execution improving the teams creative and design output with your knowledge
leadership: skills managing a small-medium team to realise projects on schedule and on budget. Acting as a line manager to support junior and mid weight teams and help them achieve their best through structure, productive feedback and a supportive atmosphere
cross company collaboration: having skills working with other teams and understanding their needs to execute projects effectively in both the design, production and founder teams
creative ideation: skills and experience ideating and formulating strong concept ideas to respond directly to clients briefs
creative development: skills developing creative ideas with a team harnessing each persons skillset to bring ideas to realisation
expert computer skills: highly proficient ability and efficient use of Adobe Suite, Keynote, CAD, 3D (Rhino or Vectorworks)
research skills: advanced skills collating and curating imagery, text and other forms of content to formulate exciting concepts, ideas and storytelling
supplier research, management and quoting: working with and managing relationships with third party suppliers, bringing your own supplier relationships to the studio where relevant
material research and knowledge: a proficient understanding of different materials used across live events, architecture and design projects and how their properties
drawing: efficiently using CAD and Adobe Suite to create design and technical drawings including floorplans, 3D models and visualisations
visual communications and presentations: preparing and presenting presentations and pitch decks. Working with the team to deliver presentations and drawings in the brand templates in Indesign, Illustrator and Keynote that are clear and engaging
time management, organisation and delivery: skills in managing personal workflow efficiently, recording time, organising key priorities and delegating tasks across the team. Delivering all tasks on time and understanding budget considerations. Being organised to understand the deliverables from other project teams and their wider impacts. Being punctual across studio and onsite projects
professional skills: the strongest understanding of the nature of professional workplaces and conducting your day to day in a way that reflect the studio's values
on site execution leader: an expert in overseeing the realisation of live projects ensuring the design is realised to the highest standard with the team and with third party suppliers
Experience
The experience required for the senior designer is a minimum of five years in a role within the fashion event design industry or a directly related events industry (luxury events, commercial events, advertising agency events, large scale broadcast events, award ceremonies and musical stage design).
Experience leading in both in an office environment as well as part of an 'on site' team for multiple live projects is required (fashion show, party, performance, exhibition, campaign shoot, or musical concert).
Structure
The senior designer will report directly into the creative director, with regular face to face progress meetings.
The creative director acts as a top line advisor for sign-off on all overarching creative concepts, allowing the senior designer to continue to develop each project thereafter. The creative directors role is to ensure projects continue to sit within the BOUM values and philosophies as well as directing project concepts to reach the clients core objectives and create the best value for them.
Boum values
Our six core values are the foundations for our everyday and our work:
design is at the heart of everything we do
the art in the detail in both planning and execution creates satisfaction and elevation
we are controlled and methodical in our processes to every project and our everyday
we are solutions driven, not problem focused
we celebrate and have a Human Touch, that is being real, supportive, friendly and open
looking into the future we are always refining, learning, improving and growing
Success indicators
The success indicators for a senior designer are:
leading the design and execution of multiple projects to their ultimate success
successfully delivering concepts and design presentations to clients
successfully managing client meetings from a design POV throughout the life-cycle of a project
creating positive long-lasting relationships with key clients through your day-to-day contact on projects and/or project areas you are leading
managing and delegating to a small team in an effective, efficient, and supportive way
the work that your team are delivering is of a high quality and at an efficient output
managing at a top-level third-party supplier relations
autonomously organising and delivering designated tasks to internal deadlines and client schedules
meeting the studios needs and requirements outlined as part of the BOUM objectives and values
working closely with the creative director on concepting and ideation and sign off
communicating clearly and regularly with the creative director
a proficient ability to delegate tasks to a mid-level and junior team and deliver to internal deadlines and client schedules
successfully curating concepts and dynamic stories through the teams research, drawing, visualisations, and presentations
being the senior design lead role in 'on-site' scenarios for designated projects ensuring protecting the concepts and ensuring they are to the Studio Boum standards
showing a passion and creating a positive and enriching environment for the project studio work as well as the 'on site' execution of projects
taking constructive feedback and key learnings and implementing it on future work and everyday activities as well as this feeding into the wider team
helping to improve the Studio Boum processes by providing and acting on insights, pinch points and solutions to drive efficiencies
showing willingness to go above and beyond to support the team when needed for the ultimate success of the studio's projects and output and everyday environment
Salary
£60-75K gross per annum (pro rata) based on previous experience.
Benefits and holiday
28 days paid holiday (including public and bank holidays)
days in lieu are accrued and to be taken within two weeks of it being earned
a balance of WFH and Studio days is an open discussion
holiday to be taken in non-busy periods where applicable
Reviews
three month probationary period
quarterly personal development review with the creative director
http://www.studioboum.co.uk
£50,000 - £74,999
You must sign in to apply for this position. If you don't have a Dezeen Jobs jobseeker account, create one here.