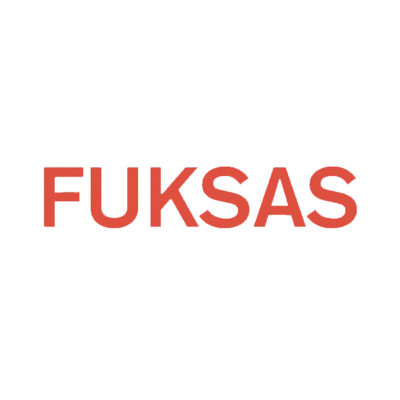 Studio Fuksas is looking for 3D architects to join its team in Rome.
Minimum three years' experience in digital 3D modelling platforms is required; technical and operational knowledge for projects of a certain level of complexity, within multi-discipline infrastructure team and time-sensitive development.
The 3D architect position is expected to develop detailed design at advanced phases of development in direct coordination with design team and project manager guidance (from SD, DD to CD) while addressing the creation of families and parametric protocols while assurance the quality, construction-based documentation and sheet list completion.
Knowledge and understanding of the detail design phases and construction process, as well as a willing for innovation is expected from the candidate.
Primary responsibilities:
The responsibilities include but are not limited to:
implement and develop design details following the protocols of digital modeling and data base to be implemented on projects at several phases of design (production of drawings and specifications from schematic through construction document stages)
work directly in the application of company standards, knowledge base in the levels of modeling and drawing levels of depth and detail precision
facilitate virtual and augmented reality applications with project teams during the pursuit, preconstruction and construction phases
ability to work simultaneously areas of development within one large scale project; while stewarding the overall design culture and collaborative design processes within the studio to achieve design excellence
advanced understanding of scale and composition technique with a strong foundation in visual storytelling
significant professional experience in 3D rendering for design, preferably in high end architecture/interiors
strong interpersonal communications skills
excellent problem-solving, multi-tasking and communication skills
Qualifications and skills:
bachelor's degree in architecture or applied digital 3d modelling (Rhino, Maya, Grasshopper) or similar (another 3D software is considered a plus)
minimum of three years' demonstrated work experience performing 3D modelling design technician tasks which include, developing 3D models in a given software design platform, exporting of 3D models into construction drawing sets and utilising model(s) to develop accurate image renderings
understand project workflows from preliminary design through form and geometric studies towards spatial and functional (including material finishing) results
ability to anticipate, identify and resolve problems in a timely and positive manner and organised methodology
ability to work independently and to manage multiple tasks and projects under constant deadlines
proficiency in English (good knowledge of Italian is considered a plus). Other languages are considered advantageous
Please submit your application with CV, portfolio and cover letter via the apply for job button below.
Salary: Undisclosed
Applications have closed.