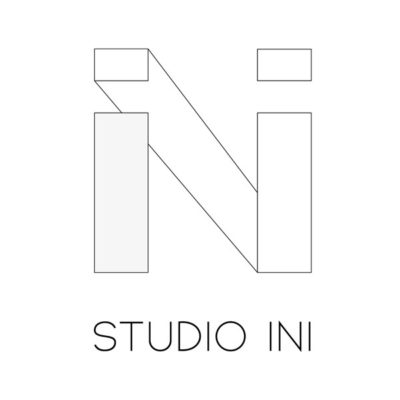 Studio INI is looking for a designer/engineer to join its studio in central London.
Location: London with international travel
Type: full-time or part-time
Category: design engineer, designer, engineer
Salary: competitive and dependent on experience
Start date: immediately
Studio INI is looking for a creative designer/engineer to join its growing studio in central London. Working at the forefront of experimental design methodologies and cutting edge manufacturing technologies, Studio INI explores the intersection of digital design's impact and influence on the material world through ambitious and exciting large-scale interactive installations.
Successful candidates will have the opportunity to contribute throughout all stages of the design process from conceptualisation to realisation and implementation of its upcoming large-scale design projects and installations in London and across the globe. Ideal candidates will need to be bold and fast learners with the ability to work in a highly creative and technical capacity. They will be naturally curious and keen to work with both new technologies and traditional artisan crafts, jumping from the computer to the workshop with ease.
Our most recent installation Urban Imprint was exhibited in New York, from May-September 2019. We are looking to expand our team for the requirements of our very full pipeline of international projects that are ahead of us. Studio INI is represented by PACE Gallery – its PaceX division.
Previous works and installations include:
A/D/O by MINI, Brooklyn, 2019 – New York, USA
London Design Biennale, Somerset House central courtyard, 2018 – London, UK
Victoria & Albert Museum (V&A), London Design Festival, 2017 – London, UK
Triennale di Milano, Milan Design Week, Lexus Pavilion, 2017 – Milan, Italy
Kochi-Muziris Biennale, MAP Project, 2018-2019 – Cochin, India
Ithra Centre, King Abdulaziz Centre for World Culture, 2018 – Dammam, Saudi Arabia
Kolkata Centre for Creativity, Emami Art, 2018 – Kolkata, India
RobArch, 2018 – Zurich, Germany
MIT Media Lab, Members Week, 2016 – Boston, USA
Martinos Art, 2018 – Athens, Greece
More information can be found on our website.
Core responsibilities:
to actively contribute in the conceptual, industrial and interaction design for upcoming design concepts
to lead or contribute in mechanical engineering and design for manufacture for upcoming design concepts and reproductions
to maintain a very hands-on approach to all stages of design, from conceptual and physical prototyping up to extensive design for manufacture
ability to prioritise work tasks and work confidently and independently
to be able to effectively communicate with different project stakeholders and managing manufacturers, to help encourage them to work more experimentally, whilst maintaining strong relationships and high-quality standards
to project manage installations and de-installations of current and past projects
Education/experience:
a strong undergraduate or masters in general, mechanical or design engineering or product or industrial design is essential
depending on portfolio, we encourage self-taught engineers as well
an additional masters in any discipline of design or innovation is a bonus
prior experience of working in a project-based environment, understanding of project management principles in design/engineering projects
knowledge of health and safety for interactive installations would be advantageous
Skills
Engineering
Design for fabrication, mechanism design, product design specification, sourcing engineering components.
Physical and rapid prototyping

Confident making with metal, polymers, woods, textiles (ability to work/confident to learn to work with lathe, milling machine, drill press, band saw, table saw and 3D printers is essential).
Design and innovation

Concept sketching, design thinking, interaction prototypes.
Essential software
Adobe Suite (AI, ID, PS), 3D engineering CAD (Solidworks, Inventor or Fusion 360 are preferred, but the ability to adapt to new software is also permissible).
Desirable software (bonus)
Cinema 4D/C4D (or other rendering tool ), Rhino and Grasshopper, object-oriented code and embedded firmware (C++, JavaScript and Arduino).
Language

All candidates must be fluent in English. The ability to speak Greek is a bonus as the studio has workshops both in London and Athens.
Benefits:
access to Somerset House Studios and Makerversity network, 24/7 working space and their workshops
access to Somerset House and special discounts for Somerset House members
opportunities for research and to develop new skills
be part of a small but ambitious and growing design studio, with opportunities to contribute to core design process, philosophy and research
we welcome the creative ideas of our colleagues to drive future projects and research directions
possibility of travelling abroad across the globe to work on various projects
If you feel that you fit the bill and you have the right to work in the UK, please get submit your application using the 'apply' link below.
Please include: 
CV
portfolio; if sending a website, please guide us through the projects
cover letter; briefly and clearly explaining how your practice would fit with this role, clearly addressing all points of the job description
date of availability
Positions are open to an immediate start.
Applications closing date: Monday 14 October 2019.
Successful applicants will be contacted within a week of the application deadline to arrange an interview.
Applications have closed.