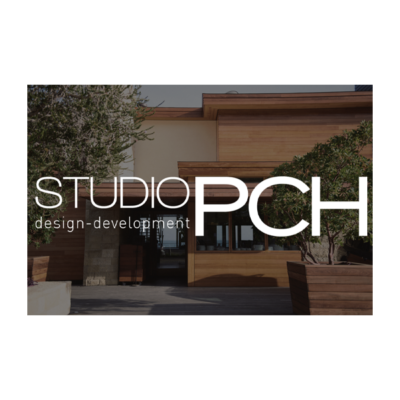 Studio PCH is seeking an architectural designer/project manager to join its team in Los Angeles, USA.
Studio PCH, Inc., located in Venice, CA is focused on high-end hospitality, residential, and retail design offering a wide range of services. The company provides dynamic designs, outstanding craftsmanship, and unparalleled building solutions. Studio PCH has developed business relationships with engineers, vendors, consultants, contractors, etc., in order to construct new buildings, create additions to existing buildings, or for design renovation projects.
Through our love of craft, detail, and rigor, we bring these characteristics of home to a commercial space.
Privileged with our founding projects, we have continued to bring this sensitivity to our design and process. As we've grown, we've maintained a select collection of people who all strive to cultivate their love of design and creation through continuous education and exploration. As individuals we are artists, collectively we create spaces altogether natural and easy, utilitarian and tasteful. Our team has a very diverse culture of recent graduates and young professionals from all around the globe.
Applicants for the intermediate architectural designer/project manager position should have excellent design skills, and drafting experience.
Must be proficient in ArchiCAD and SketchUp with project management experience.
The dual intermediate architectural designer and project manager will generate and develop innovative design solutions on multiple projects simultaneously in a fast-paced environment. The main focus of this role is to develop construction documents for commercial projects in the hospitality industry. The drafter's responsibilities will consist of project drafting, construction detailing, and presentations for clients, and internal reviews/deliverables. This role will work with a diverse design team on a variety of interior design and architecture projects that range in scope and scale, from schematics, design development, construction documentation and construction administration.
The intermediate architectural designer will take initiative to drive design processes forward with oversight and direction from the creative director and other project managers and have the skills necessary to lead a team of junior architects and interior designers to meet deadlines and satisfy the needs of the studio and clients. This candidate will be proficient in AutoCAD 2015/2016, and able to coordinate a set of construction documents.
The work at Studio PCH, Inc. is challenging, dynamic, and fun. We look for candidates who demonstrate great skill and diligence while maintaining a goal-oriented drive.
Proximity to Los Angeles (Venice) required.
Minimum Requirements:
professional degree in architecture
min. five to eight years' of professional experience in hospitality project types, in all phases of design and construction
technical detailing knowledge of construction methods, and construction documents
highly proficient in AutoCAD and/or Revit
highly proficient in SketchUp
proficient in ArchiCAD is a plus
experience with Adobe Design Suite
experience leading teams and managing projects
Expectations:
leadership to the project team
excellent time management skills; strong ability to meet deadlines
commitment to design excellence
capable of analyzing and solving problems
thrives in an environment of collaboration
positive attitude
You must sign in to apply for this position. If you don't have a Dezeen Jobs jobseeker account, create one here.