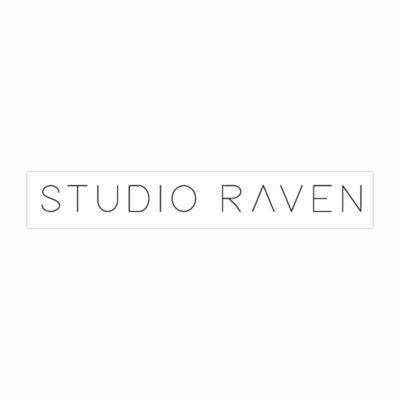 Studio Raven has an opportunity for a junior interior designer to join its firm in London. 
Studio Raven is a London based design firm specialising in the design of luxury environments for outstanding residential properties in the UK, across Europe and around the world.
Studio Raven was founded in 2017 by Rae Underhill, a qualified interior architect with 14+ years' experience who has practiced both in the UK and Australia. Rae was formally the design director of the boutique design house, Spinocchia Freund London where she garnered her reputation for delivering outstanding international residential projects to discerning clients, whether private individuals, or premium developers.
Studio Raven is committed to creating design solutions that respond sustainably to the environment while also being innovative, beautiful, and functional. Studio Raven's strength lies in the innovative approach to concept design, drawing inspiration from extensive travels and exposure to international luxury design.
Rae works with an exceptionally talented team of designers ensuring projects are adequately resourced and implemented to the highest standard and the team pride themselves on their ability to deliver innovative design concepts within budget and timeframe parameters.
Studio Raven are looking to take on a talented junior designer with at least 6-12 months previous experience.
The position is offered on a three-monthly rolling freelance basis and the successful applicant must be flexible to work from multiple locations, trustworthy, driven and a self-starter. The office is located in east London but we generally work remotely from the principal designers studio, home, the project site, or Shoreditch House.  The candidate must be a driven and motivated designer and MUST have access to their own laptop, Abobe Creative Cloud account and AutoCAD.
Production management responsibilities:
assist in the day to day running of the office
assist with managing third-party contractors and suppliers ensuring they build to brief, spec, expectation and deadlines
ensure project leads are kept up-to-date with all creative, production technical project developments
working to scope fees and production costs
Creative responsibilities:
organising contractor meeting's, deliveries and ordering samples
generate 2D CAD drawings
generate presentation visuals using Photoshop
graphic design and layout of proposals and the creation of mood boards
creating client presentations in InDesign
keeping track of budgets and schedules using Excel
Essential experience:
a deep interest and passion for design and the industry
minimum 6-12 months experience in a similar role
competent working with Adobe software including InDesign and Photoshop
good working knowledge of Microsoft Office
proficient in AutoCAD
excellent written and verbal communication skills
organised, efficient, hardworking, trustworthy, self-starter
Other relevant information:
The current size of team is five.
Standard office hours are 9am – 6pm Monday – Friday, with overtime as required.
Renumeration based on experience.
We look forward to hearing from you!
Applications have closed.