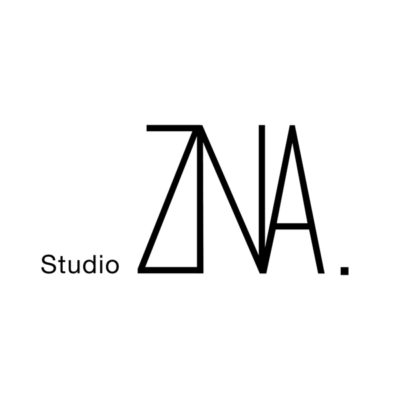 Studio ZNA has an opening for a junior lighting designer to become part of its team in London.
Studio ZNA is a creative lighting design practice. We offer a specialist understanding of light and form. The dynamic nature of light, natural and artificial: its ability to transform and maximise space, highlight texture, stimulate colour and evoke mood informs our work and stimulates our design process. We have extensive experience in museum and gallery, high-end retail, commercial and residential buildings, theatre, opera and film. We are looking to take on an entry-level junior designer or someone who has already been working in a similar field for a year or who is at least passionate about this discipline and keen to learn more.
Salary £19k-21k pa with review after three months.
Please e-mail your application letter and CV along with your portfolio and/or examples of completed projects where you have had a significant contribution to Julie Riley using the 'apply' link below.
The ideal candidate should have either formal training in lighting design or some relevant experience in the industry.
Candidate requirements:
fluency in English and visa/permit to work in the UK
a strong lighting design portfolio
knowledge of AutoCAD and Creative Suite essential
some knowledge of lighting suppliers
knowledge of lighting design packages preferable (Dialux, Relux, etc)
some knowledge of further computer software packages, including 2D/3D (Rhino/etc) and graphics software
Job description
Reporting to: designer and creative director
Key tasks
Creative and conceptual:
contribute to concept stage and produce effective and original design solutions in response to concept ideas
be able to act as consultant on design and process issues on projects and work to support the project leaders
Implementation:
design and deliver to agreed deadlines being able to take direction but also manage own workload
present creative ideas and solutions internally with persuasion and clarity
keep designer/creative director up to date with project progress and development and know when to ask for support
Financial management/administration:
be aware of product costs and how they fit with budget
be aware of and work within project resource allocation
be aware of and maintain computer filing systems – following the filing process
participate in the smooth running/organisation of the office and log time accurately each day
arrive punctually to man the phones, order/organise stationary, organise and order samples. Organise paperwork and keep project files updated to gain an understanding of Studio ZNA it's clients and the way it communicates /operates both internally and externally
Quality and personal development:
pay close attention to detail in all work to be sure that content and presentation are always to standard. Always ask for help wherever needed
keep curious about creative disciplines, exhibitions, installations that could be relevant to the work of Studio ZNA. Share this knowledge with the design team
The person
Essential:
will have worked for at least a year as a designer or done substantial internships where helped initiate a project and preferably followed it through to completion
will have interest in the arts and creative pursuits
Preferred:
will have interest if not experience in designing lighting for 3D environments, preferably museums/galleries
Essential skills:
will be able to work on own initiative where appropriate but also be able to take instruction and guidance
able to work well as part of a team – awareness of workload of others
will be a lateral thinker
able to communicate ideas both verbally and visually to team members
able to maintain an understanding and keep notes of issues during dialogue and meetings
able to work to deadlines and manage/log time appropriately
will know when to ask for help and not be afraid to do so
Please submit applications using the 'apply' link below.
Applications have closed.