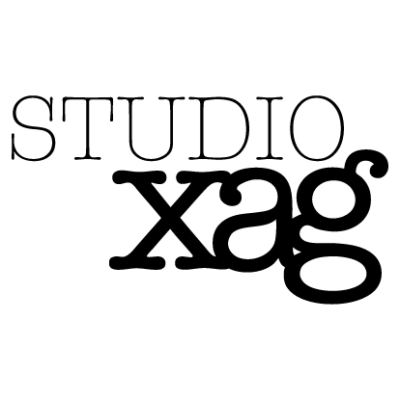 StudioXAG​ ​is ​looking​ ​for​ ​an​ ​experienced​ ​and​ ​confident​ ​3D​ ​designer​ ​to​ ​join​ ​its ​team​ ​in​ ​east​ ​London.
We specialise in concept, design and fabrication for the world's most exciting shopping destinations. Our projects are diverse and interesting ranging from bespoke displays and pop-up shops and interactive installations to global window roll-outs. If you're successful you ​would​ ​be​ ​joining​ ​a​ ​medium-sized​ ​team​ of brilliant 2D and 3D designers highly ​creative​ ​environment. You will be trusted to work on projects from concept through to completion and have the opportunity to see some of them come to life in our workshop.
Duties:
research, initial concepts, designs and visual mockups
design​ ​development​ ​work
visualisations and renders using​ ​Google​ ​SketchUp​, rendering software ​and/or ​Adobe​ ​Creative​ ​Suite
creating presentations for clients to present in person or digitally
supporting colleagues and working on larger projects or accounts as part of team
design intent detail design or technical design
collaborating​ ​with​ ​our internal​ ​technical​ ​team,​ ​project​ ​managers​ ​and​ ​production​ ​team​ ​to​ ​deliver​ ​fully​ ​resolved​ ​designs
What we are looking for in you:
a confident, fast 3D designer with the ability to produce high quality considered work
three-plus ​years'​ ​3D​ ​design​ ​experience​ ​in​ ​a​ ​design​ ​studio. This would ideally include experience in a retail design team, meaning knowledge and experience of all things to do with creative retail; window displays, pop-up shops, events and activations
a​ ​keen​ ​creative​ ​eye,​ ​with​ ​the​ ​skills​ ​to​ ​generate​ ​storytelling​ ​concepts​ ​​to​ ​help​ ​reinforce​ ​brand messages and sell​ ​specific​ ​products.​ ​The ability to​ ​understand​ ​and​ ​distinguish​ ​a​ ​brand's​ ​core​ ​message​ ​in​ ​order​ ​to​ ​fully​ ​interpret briefs​ ​and​ ​deliverables
an​ ​understanding​ ​of​ ​marketing​ ​strategies​ ​to​ ​create​ ​hype​ ​around​ ​pop-up​ ​spaces,​ ​along​ ​with​ ​knowledge​ ​of​ ​​​social media​ ​activations​ ​and​ ​digital/virtual​ ​reality
expert​ ​knowledge​ ​of​ ​SketchUp​ ​and​ ​Adobe​ ​Creative​ ​Suite
knowledge and skills with V-Ray/Cinema 4D or other modelling or rendering packages would be a bonus
an​ ​active​ ​interest​ ​in​ ​all​ ​areas​ ​of​ ​design,​ ​with​ ​an​ ​understanding​ ​of​ ​fashion​ ​and​ ​lifestyle​ ​brands
at least a basic understanding​ ​of​ a range of materials, fabrication​ ​and​ ​assembly​ ​processes
This is a full-time position with an immediate start, based at our studios in east London.
If you think this role would suit you, please send a portfolio, cover letter and CV using the 'apply' link below.
Salary: £28,000 – £38,000 (dependant on experience)
Benefits: 23 days holiday, annual research trips to Europe, free breakfast, pension, fun team and great company culture, Friday beers and pizza lunches.
Applications have closed.