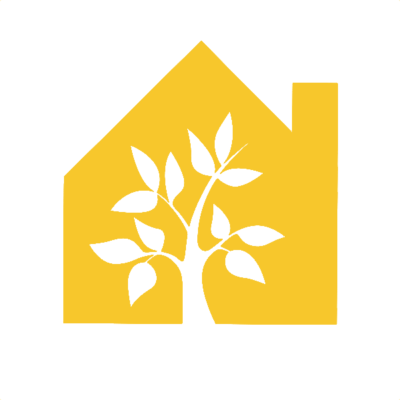 Sustainable Kitchens is seeking a business development specialist to join its team in Bristol.
Background
Sustainable Kitchens (SK) is an independent kitchen design, manufacture and installation company. We work with clients in Bristol, London and beyond with a mission to inspire a sustainable lifestyle. We are passionate about sustainability and focus on building great relationships through our honest approach to everything we make and do.
As part of our development plans, we are looking for a sales-oriented business development specialist to work with the managing director. The successful candidate will lead our sales growth, develop new business, and much more. This new position has been created to provide strategic support and to invest in future management talent. The role involves both strategic thinking and detailed action, requiring the successful candidate to continuously learn and grow the business.
This is a very exciting opportunity for a self-starter to gain extensive knowledge within a small company and to make their mark, whilst informing business decisions and working alongside the management team to improve and develop performance, standards and company culture.
Job purpose
The business development specialist is responsible for developing and monitoring sales and marketing campaigns to win new business and build brand awareness, especially amongst architects. The role includes developing and securing selected high potential key accounts, whilst providing timely and reliable information to support Sustainable Kitchen's business strategy, goals and objectives.
Duties and responsibilities
We are looking for an experienced sales and marketing professional to work with a rapidly expanding young team in a fast-growing business. The successful candidate will probably have worked in a larger related business and will be looking for an opportunity to demonstrate their skills in a freer, dynamic environment.
The position reports to the managing director as a key member of the business team.
The post is based in Bristol, but there will be frequent requirements to travel to visit specifiers and clients, and to events and industry meetings, with occasional overnight stays.
Particular responsibilities include, but are not limited to:
lead on new business campaigns, prepare presentations, and meet with influential architects and builders to present the company's product offer
develop regular continuing business with selected architects and other specifiers
build strong relationships with clients, focus on client satisfaction, and advise on how to add the most value for our clients
develop and direct sales plans, campaigns, and events in line with the annual business calendar to secure new clients and to offer new products;
act as the primary sales developer for selected high potential opportunities in conjunction with other team members
ensure that all sales opportunities are fully captured, explored and followed up
maintain consistent sales processes through all customer contacts in accordance with SK's standards and processes
collate and maintain data on competitors to ensure that marketing and sales campaigns position SK as a differentiated, high-value offering
maintain and update the marketing database with prospects, contacts and mailing lists
prepare reports for weekly sales meetings, management meetings, monthly management packs, and annual budgets
support the team to build a nationally recognised brand and provide brand-building strategies
develop an expert understanding of the kitchen design industry, our market segment and strategies to maximise our authority in the marketplace
build relationships with relevant industry thought leaders to improve SK's visibility in the market
identify product development and product mix opportunities to remain competitive
represent SK at industry events when required in a professional and knowledgeable manner
work with all team members to develop strategy, new service offers, and the client base
There will be an initial probation period of up to six months. During this time, the job holder will be fully immersed in the front end of the business, driving sales, working on new business and pursuing leads. This includes supporting the design manager to win client projects, identifying key areas for improvement, and helping to project manage clients through the customer journey.
Job requirements
Essential qualifications and work experience:
good educational background to first-degree level or equivalent, preferably in business, sales, marketing or a technical discipline
at least two years' experience of selling in related industries e.g B2B Sales or other
proven and sustained sales success in a fast-paced environment
strong evidence of achieving targets
experience of developing sales strategies and managing performance metrics
well developed understanding of marketing and business development strategy and implementation
Desirable qualifications and work experience:
a track record of successfully delivering communications, marketing and customer engagement activity
exposure to brand building and brand development
prior experience in a start-up or small business would be an advantage
experience of CAD and Project Management systems would be beneficial
Essential skills and abilities:
excellent negotiation and customer focused, consultative selling skills
exceptional verbal and written communication skills in all mediums
good interpersonal and time management skills, with the ability to build strong relationships
strong analytical and data management skills
able to work collaboratively and to motivate others to deliver results
internet savvy, with excellent working knowledge of Microsoft Office, good skills in Excel, and experience of using marketing databases
excellent project management skills
fluent in English
essential Personal attributes
professional presence to represent SK externally
results driven, with good business judgement and sound commercial understanding
tenacious, highly energised and motivated
able to work accurately and efficiently under pressure
confident and outgoing, and able to work alongside strong personalities within the business
methodical and organised, with a high degree of attention to detail
self-starter, capable of staying on track despite sometimes conflicting priorities
conscientious, enthusiastic and hardworking
good sense of humour and the ability to remain calm under pressure
is always looking for continuous improvement in product, service and systems
Desirable personal attributes:
a champion of company values and ethos
has a strong interest in interior design, kitchens and food
Additional:
UK driving licence
permission to work full time in the UK
This role is likely to particularly interest sales and marketing professionals who would like to progress further and apply their experience to grow a young business in a fast-moving environment. As a small business with ambitions to promote the brand and widen the product offer, there are likely to be further opportunities for personal development and advancement.
Key performance indicators
A few key performance indicators will be agreed with the jobholder.
These are likely to include:
annual and monthly sales targets £k
sales pipeline value
number of sales visits to architects
lead conversion rate
number of architects specifying SK
Remuneration
Salary: 
£30,000 – £35,000 OTE per annum, depending on experience.
Holidays:  
20 days plus statutory holidays initially, with additional days depending on the length of service.
Pension:
Employer contribution of 3% of salary
Is this role right for you?
Working for a small company means that you have to use your initiative and problem solve frequently. It requires a hands-on approach to tasks and you have to be able to juggle tasks whilst working in a fast-paced environment. It requires you to be proactive and innovation with your solutions. The company has three core values that guide everything we do, they are honesty, sustainability & relationships, we expect everyone in the company to champion these values. We have worked really hard to create our company culture, one that we are very proud of and we want to work with like-minded individuals. We look forward to hearing from you.
Apply for this role by submitting a CV, covering letter and an email explaining why you would like to work for Sustainable Kitchens by clicking this 'apply' button below.
Applications have closed.