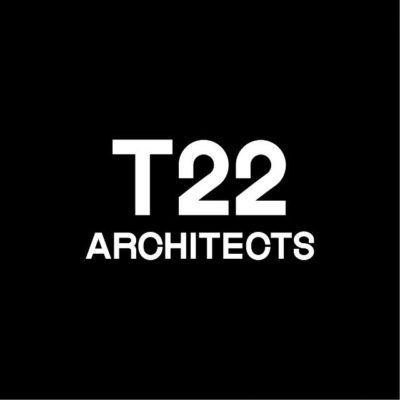 T22 Architects is seeking an architectural designer to join its team in Shanghai, China.
About us
T22 Architects is a London, Vienna, and Shanghai-based group of architects dedicated to developing an innovative approach towards architecture, urbanism, and design. T22 is a progressive architecture practice with a passion for experimentation, questioning the norm, and developing unconventional solutions.
Fascinated by space, technology, technique, and any form of unconventional thinking, T22 strives to make a contribution to the discipline of architecture both in the fields of academic, research-driven design methodologies as well as built work. The firm has already developed internationally recognized projects ranging from the design of individual buildings to cities across all cultural sectors including sports, bridges, cultural and educational campuses.
T22 Architects is an architectural laboratory, and every architect is a researcher. We sincerely invite designers who are enthusiastic about architecture to join our common laboratory.
Role: architectural designer
Required skills and qualities:
degree in architecture with passion and enthusiasm in design
two years plus the previous working experience in cultural, educational, and civic projects
experiences in creating compelling designs or experiences in producing construction drawing sets is a plus
strong skills of software: Rhinoceros, Maya, AutoCAD, Adobe Creative Suite, etc.
fast-learner, reliable, good work ethic and team player
international working/learning experience preferred
To apply:
if you would like to join T22 Architects, please send your CV and portfolio (maximum 15m) in pdf format using the 'apply' link below
with the note that the position you apply in the application in the subject
please indicate your: available time, expected salary, and available time, etc.
we will contact selected candidates
关于我们
T22建筑师事务所由位于伦敦、维也纳和上海的建筑师团队组成,致力于探讨建筑、城市设计的创新方法。T22团队热爱实验性设计,敢于突破传统设计,探索非常规的解决方式,致力于前瞻性的建筑实践。
此外,T22团队对任何非传统思维下的空间和技术的研究及创新性的设计概念充满热情,在学术领域和研究驱动下的设计方法及建筑工程领域都致力于为建筑学科做出贡献。目前T22团队已经设计多个公建项目,从单体建筑到城市规划设计,包括办公建筑,运动场馆类建筑,桥体,文化建筑和教育建筑等多种类型的建筑和园区规划设计。
T22 Architects是一所建筑实验室,每一位建筑师都是研究员。我们诚挚邀请各位对建筑怀抱热情的设计师,同我们一道,共同展望建筑的未来。
招聘职位 |  建筑设计师
如果您有:
建筑相关专业本科及以上学历,具备对建筑的热情;
公建或文化艺术类项目经历,在一个在施或已落成工程中负责设计或全阶段设计工作(请在作品集中说明所任职务及工作内容);
有丰富方案设计或后期工作经验优先考虑;
精通常用的设计软件如AutoCAD,能够操作Rhino或Maya者优先考虑;
乐观向上,擅于分享,能够适应节奏变化频繁的工作环境,高效高质完成所分配的工作;
海外工作和学习背景、具备复合文化背景下工作能力的申请人优先。
应聘方式:
请将个人简历和作品集以PDF格式(附件小于15MB)发送至info@t22architects.com。
邮件标题请注明: 姓名、申请职位。
申请内容请包含期望薪资、可以开始工作的日期。
我们会在收到申请后电话联系合格的申请人并安排面试。
Applications have closed.