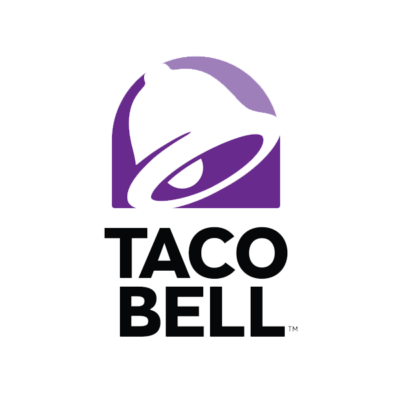 Taco Bell Europe is looking for a brand designer to join its team in Woking, Surrey.
Who is Taco Bell?
Taco Bell is a leading Mexican-inspired quick service restaurant brand that is a part of Yum! Brands, Inc. which includes Pizza Hut and KFC. Founded on innovation and passion with Glen Bell bringing tacos to the masses in a world of hot dog and hamburger stands in 1962, today we have nearly 7000 restaurants in the United States and over 400 restaurants in 27 countries outside of the United States. The future holds 2,000 more restaurants across the globe within the next decade. It's easy to see we're in the business of making tacos, but at heart, we're a business that's fueled by the Live Más energy and passion of people serving people.
What is 'Live Más'?
Equally important to the job role and responsibilities is making sure the development leader can represent the amazing Live Más! culture that is Taco Bell. At Taco Bell, we embrace breakthrough thinking and innovative ideas that continue to differentiate us from our competitors. We have a maniacal focus on our customers, never follow, and always celebrate the accomplishments of our people. If you want to have fun serving great food to our customers, we would love to meet with you.
About the job
The development function is a dynamic and engaging point of entry into the Taco Bell organisation, and the architecture and design team is proud to support development's goal of building new restaurants in Europe.  This position is ideal for someone that is highly creative with strong design skills, the ability to manage multiple projects and the desire to impact the look and feel of Taco Bell in the marketplace. She/he must be able to effectively collaborate with peers in the real estate, construction, engineering, operations and other key departments. We are looking for a knowledgeable talented multi-disciplined design leader who has the ability to balance business needs, aggressive timelines, functional goals and more while constantly pushing for high quality and standards across the system.
The brand designer will provide the brand design direction for Taco Bell's new restaurant, replacement and remodels to cross-functional company and franchise development teams throughout the development process, adhering to established brand standards and guidelines.  Projects types include new construction, conversion of existing non-Taco Bell facilities, inlines, end-caps and remodels of current Taco Bell restaurants. Establish design goals, design direction and evaluate completed site-specific plans.  The primary focus is on brand objectives, innovative design strategies and superior adaptation to local conditions and needs.
This is an exciting role that requires high accountability, a partnership mentality and a strong commitment to brand goals and meeting customer expectations. Communication and vendor/partner management skills are critical. Additionally, the architecture and design brand designer must be able to influence cross-functional business partners and effectively provide a holistic perspective to design issues.
Lastly, this individual must enjoy mixing work with fun! Taco Bell is very proud of our exciting and innovative culture and is seeking individuals that truly enjoy coming to work each day!
The day-to-day:
act as an advisor on site selection
provide innovative options for preliminary site design, building design and interior design
review site demographics, summarize and then creatively guide the design direction for proposed locations
thoughtfully review and evaluate projects for compliance with brand standards and guidelines. Direct and influence development teams to execute the optimal solution
leverage technical and design skills to support projects during design, permitting and construction
support both franchise development leaders (franchise projects) and construction managers (company projects) through consistent communication on update calls, periodic site visits and consultation as necessary
proactively suggest value engineering alternatives to optimize costs
communicates project ideas through the use of sketches, computer design tools such as 3D modeling, AutoCAD, BIM (Revit), Sketchup, Adobe Creative Suite (Illustrator, Photoshop, and Indesign), Blubeam Revu
confidently present operational learnings and recommendations to senior leadership, franchisees and above restaurant field teams with clarity and ease
Is this you?
bachelor's degree – architecture or interior design.  Professional registration a plus
five+ years' in the architectural or interior design field including design/image related activities
in-house or acting consultant for a major restaurant chain or retailer
international experience is required
experience in retail/QSR design and space planning
experience working in matrix organisation
proficiency in Construction Methods
local and regional experience of market specified
proficiency in Excel, AutoCAD, Revit, Photoshop, Illustrator, SketchUp and core Microsoft applications
strong presentation and facilitation skills, both graphic and verbal
bilingual in any European language preferred
experience with gathering and defining design requirements, preparing alternate design solutions and influencing the actions of others
must be a critical and creative thinker who works well as part of a team and can confidently make independent decisions
able to multi-task, efficient and adaptable to changing deadlines and priorities
Why Taco Bell?
We truly believe that where you work matters, and we know a thing or two about what makes employees happy. Join us on our mission of feeding people's lives with más!
We are about more than just building restaurants—we connect with our fans through their passions including sports, gaming, and music.
We know that employees want a company they can live and grow with; they crave a unique culture that fosters creativity and encourages the pursuit of passion, and they look for opportunities to take risks, develop skills and learn in ways that fit their lifestyle.
We foster a culture of authenticity and believe all people can make a difference.
Please submit your CV using the 'apply' link below.
Applications have closed.