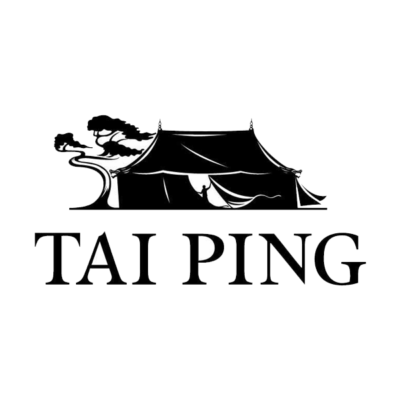 Tai Ping Carpets Interieur is searching for a field designer/interior designer to join its team in Hamburg, Germany.
Als erste chinesische Luxusmarke fertigt Tai Ping seit 1956 maßgeschneiderte Teppiche für Privatresidenzen, Luxusappartments und gehobene kommerzielle Bereiche, wie Boutique-Hotels, Geschäfte für Luxusgüter, Büros der Führungsebene, Luxusyachten und Privatjets mit
Niederlassungen auf drei Kontinenten. In enger Zusammenarbeit mit führenden Architekten, Innenarchitekten und Designern entsteht unser einzigartiges und handgefertigtes High-end-Produkt.
Für unser Büro in Hamburg suchen wir zu sofort eine/n
Field Designer (Innenarchitekt/in / Interior Designer/in / Grafik Designer/in) – Vollzeit
Ihre Aufgaben:
Entwicklung und Visualisierung von Teppichkonzepten / Entwürfen
Kommunikation mit Kunden, Architekten und Designern
Erstellung aller notwendigen Dokumente zur Produktion
Enge Kommunikation mit unseren Manufakturen, Sales Managern und Operations Manager
sowie Vertriebsinnendienst
Erstellung von Massenermittlungen und Verlegeplänen
Erstellung von Präsentationen
Projektbegleitung vom ersten Entwurf bis zum fertigen Produkt
Ihre Qualifikation:
Abgeschlossenes Studium als Innenarchitekt/in oder Grafik Designer/in
Mindestens fünfjährige Berufserfahrung
Sicherer Umgang mit Layoutprogrammen (wie Photoshop, Illustrator und InDesign), Texcelle ist wünschenswert
Erfahrung mit AutoCAD und Microsoft Office
Gespür für Farben, Formen und ein hohes Maß an Kreativität
Fließendes Deutsch und Englisch in Wort und Schrift
Gespür für moderne und klassische Entwürfe
Selbstständiges und lösungsorientiertes Arbeiten
Wir bieten:
Eine anspruchsvolle Aufgabe mit viel Potential
Internationale Projekte für anspruchsvolle Kunden
Ein sympathisches, kompetentes und internationales Team
Einen attraktiven Arbeitsplatz im Zentrum von Hamburg
Wenn Sie darüber hinaus teamfähig, flexibel, freundlich und motiviert sind, dann freuen wir uns auf Ihre aussagekräftige Bewerbung. Bitte schicken Sie Ihre Unterlagen mit Angaben des Einkommenswunsches und dem frühestmöglichen Eintrittstermin an.
Tai Ping Carpets Interieur GmbH
Christina Ward
Steinhöft 11
20459 Hamburg
Tel. 040-8081949-23
Fax 040-8081949-39
Please submit applications using the 'apply' link below.