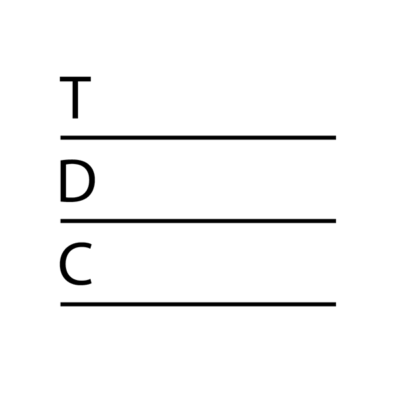 TDC PR is hiring an account manager to join its team in London.
Personal specifications
We are looking for a full time account manager with strong public relations experience who is outgoing, driven, committed and enthusiastic. This is an opportunity for a passionate and ambitious professional to make their mark, become a mid-level leadership figure in the business and help in keeping a firm hand on the tiller as we grow. A good understanding of the UK media, PR strategy and methodology is essential. The ideal candidate will have a personal passion for the creative industries.
Role overview
This role will contribute to TDC PR's continued success by becoming a mid-level leadership figure in the business, split primarily across client account management and management of junior team members, with room for assistance with strategic business development. This role will report into TDC PR's senior team, working together to co-manage our roster of clients and ensure the continued delivery of work in line with the high standards and a personal, collaborative approach TDC PR has prided itself on from day one. The day-to-day will include:
managing a portfolio of clients with the support and oversight of the senior team
providing strategic counsel to clients to aid their PR and wider marketing campaigns
providing commentators and product or company information to the media including newspapers, magazines, radio, television and online news sites
building relationships with existing and new clients
building relationships with key media contacts
liaising with clients regarding press campaigns, creative projects and PR solutions
dealing with the media, speaking to journalists and other members of the press
providing innovative and creative ideas to clients
briefing clients and updating them on press campaigns
analysing PR coverage and providing written reports
communicating effectively with a range of stakeholders
Key responsibilities:
daily point of contact with key media contact
developing industry, sector and product focused PR campaigns
managing the needs of the client and their accounts
contributing to daily meetings and liaising and updating clients on PR activities
keeping abreast of current PR trends and tools
building client relationships and maintaining a network of media contacts including journalists and industry spokespeople
spearheading both traditional PR and social media projects
developing news angles, stories and pitches to further the client's profile, products and services
fulfilling the client's key performance indicators and growing accounts
being involved in pitching for new business and developing PR proposals
managing a high level of client interactions
managing and mentoring junior members of staff
Key skills and experience:
have a minimum of three years' experience in an in–house or agency PR role, ideally relating or connected to the sectors outlined above
high levels of communication – both presentation, verbal and written skills
impressive emotional intelligence and interpersonal expertise
passion for the media, including social media
flair for creativity, strategic thinking and innovation
strong copywriting and marketing mastery
commercially aware and business savvy
good industry knowledge and experience in building influential networks
solid computer prowess and project management skills
outstanding organisation with an ability to manage multiple projects
service focused and sensitive to confidential information
self-starter dedicated to growth and results
energetic, inspiring and self-motivated team player
patient and committed when managing/mentoring junior team members
extremely well-organised with a great attention to detail
resourceful, intuitive and inventive problem solver
If you would like to apply for this role, please contact us with your CV via the apply for job button below.
Salary: £35,000 - £40,000
Applications have closed.